111 Powerful Real Estate Marketing Ideas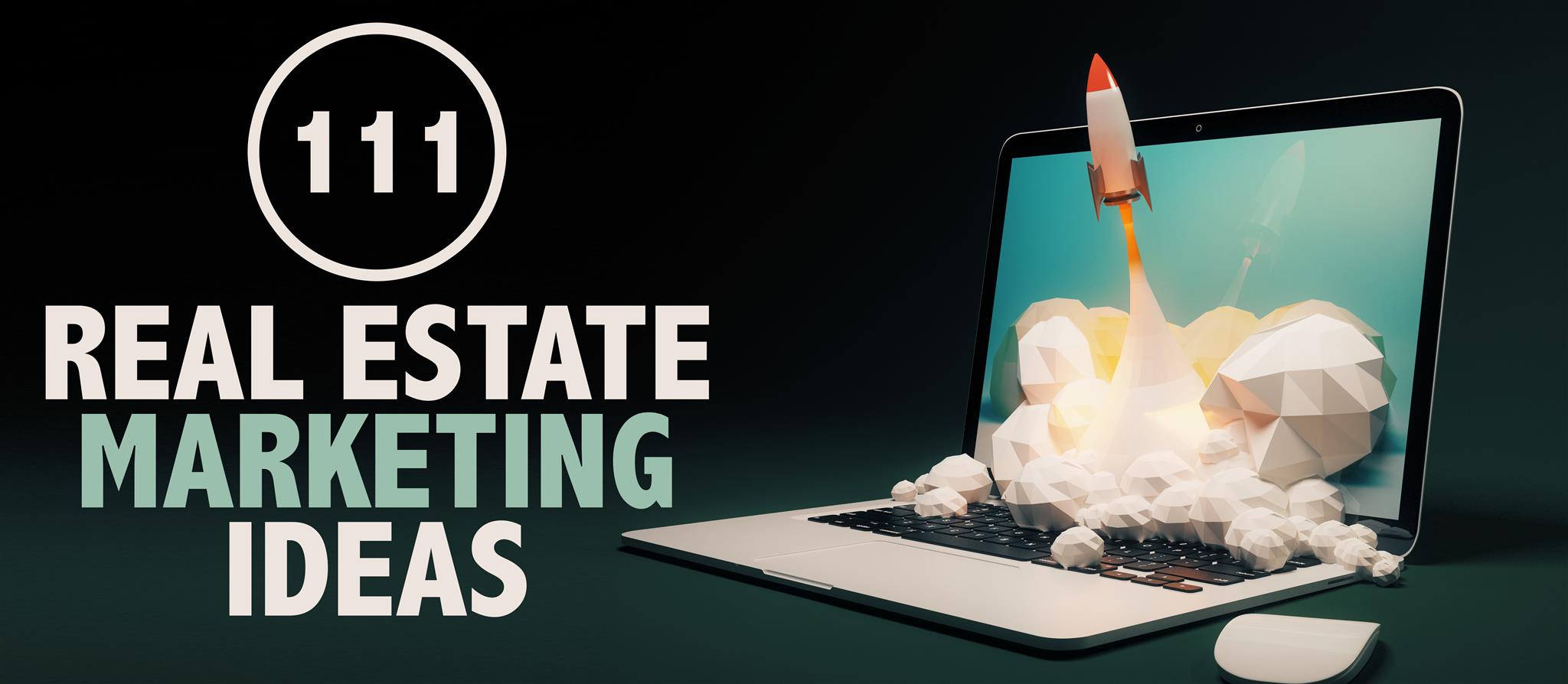 In any career, some sort of marketing comes into play. Whether it is to gain new clients, publicize an upcoming event or advertise a brand new product.
In short, marketing is an effective and powerful strategy. Especially if it is used correctly and creatively.
As a realtor, do you find yourself using the same, old marketing strategies to gain new clients?
Maybe rely on word of mouth from past clients, pass out a bunch of business cards at open houses, or post an engaging Facebook post?
Sure, those strategies work, but, is that the best you can do?
If you are ready to step up your marketing game, check out these 111 effective marketing strategies.
1. Market yourself on popular real estate websites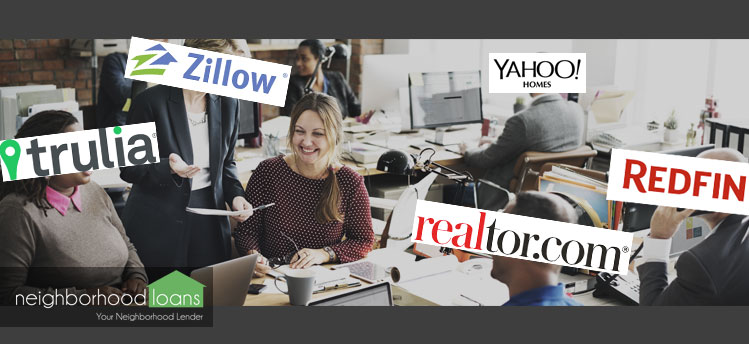 Make your way onto highly visited realtor websites. This will increase your visibility, popularity and likelihood of potential clients to work with you. The best part of being featured on these websites is the possibility of driving traffic to yourself automatically.
Some other popular websites include:
2. Be social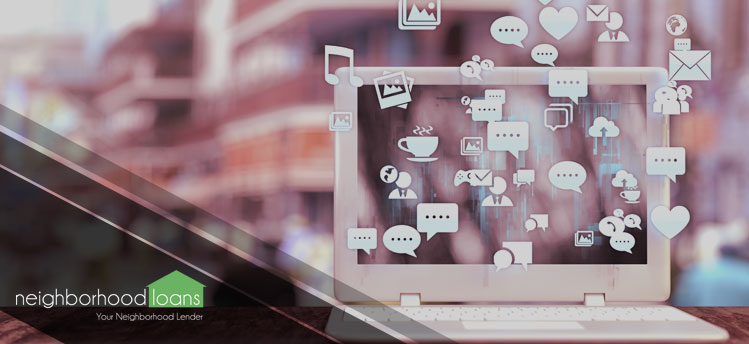 Be active and visible on all major social media platforms (i.e. Facebook, Twitter, Google+, Pinterest, LinkedIn and Instagram). The 21st Century is very interactive and online. So, to get in front of someone's eyes, you better be online.
3. Write listings you cannot ignore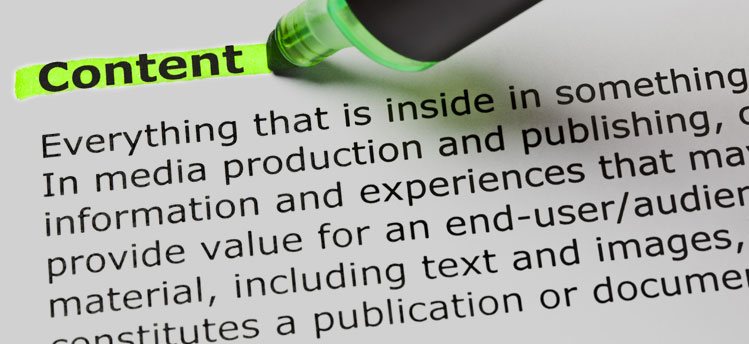 Make listings jump off the page with descriptive and exciting words. You want to write something that people can paint a mental image with and cannot ignore.
Here's an example of a provoking mental image posting:
Walk to shops, restaurants, farmer's market from your classic Buckhead estate. With an in-town vibe comparable to Ansley Park, but with all the benefits of living on one of Buckhead's finest streets. Step inside and find a refreshingly contemporary design, technology & finishes. Open floorplan, enormous living spaces with 11-13′ ceilings, master on main. Modern kitchen with sleek white cabinets, open to family room. Resort-style promenade overlooks private yard, infinity pool, guest house and city views. Terrace level theater, gym, billiards, wine cellar & separate apartment.
If you are having trouble writing a description that catches someone's eye, check out these companies that specialize in creative writing:
4. Add social sharing options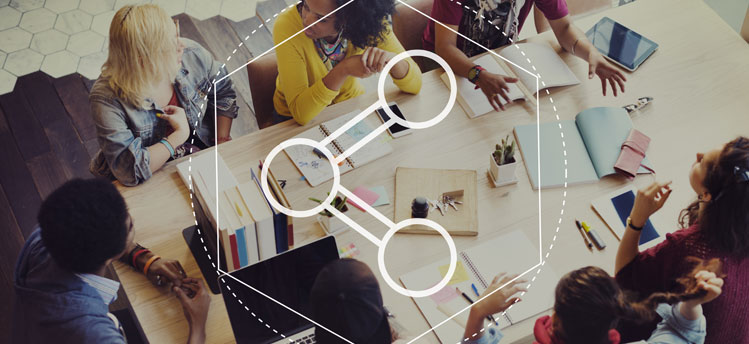 This gives people the opportunity to share listings, articles and other links to friends and family. By enabling people the freedom to share links, you can increase your chances of being seen.
If you are on WordPress, you can use the following plugins:
5. Make a viral video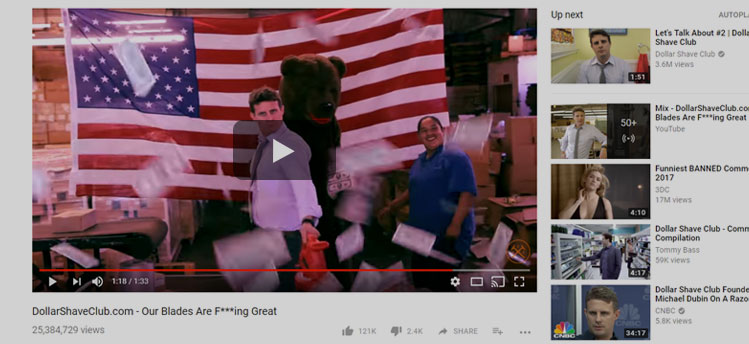 Capture people's attention with a funny or provoking video. Videos have the potential to be shared and forwarded to the right audience.
Need some inspiration before filming? Watch the Dollar Shave Club's rise to success with this one simple video.
6. Competitors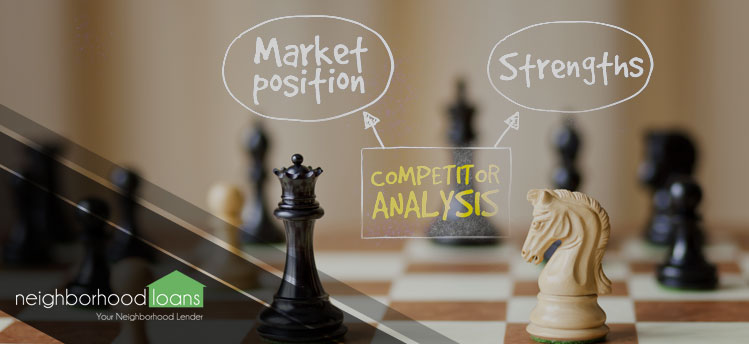 Ask yourself: what are other realtors doing? What does their website look like? Be mindful of what they are doing, avoid their mistakes and match their successes.
If you are on Facebook for business, the business page allows you to follow accounts in the Pages to Watch feature. By utilizing this feature, you can keep tags and analyze which post gets the most likes and shares. See what works and follow their example.
7. Optimized landing pages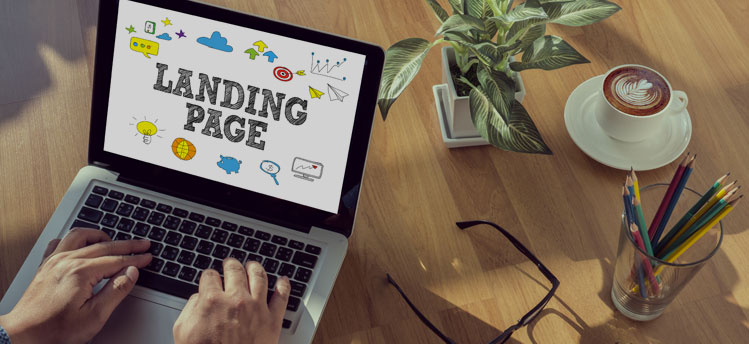 Learn how to use landing pages to convert visitors to leads. If using optimization correctly, you can increase conversions, grow your email list and run a more efficient website.
If you are not familiar on how to create landing pages, you can always hire a designer or web developer, or use one of the following applications:
8. Be easy to contact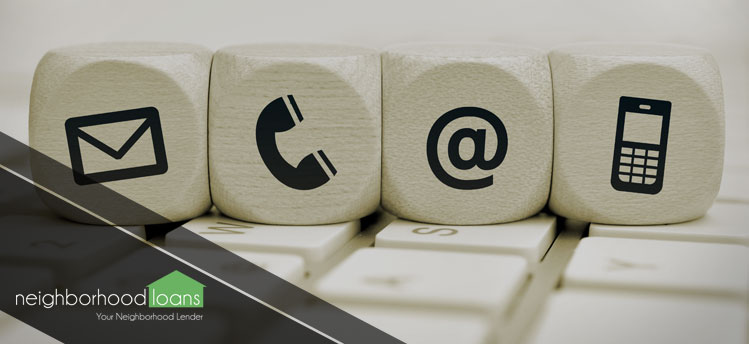 As a realtor, you want to be extremely easy to contact. Experts advise to put contact information in visible spots in an appealing and easy way. However, be careful not to draw your audience's attention away with too much going on. Your contact information and logo need to complement each other so your clients will remember your name, as well as your image.
9. Business cards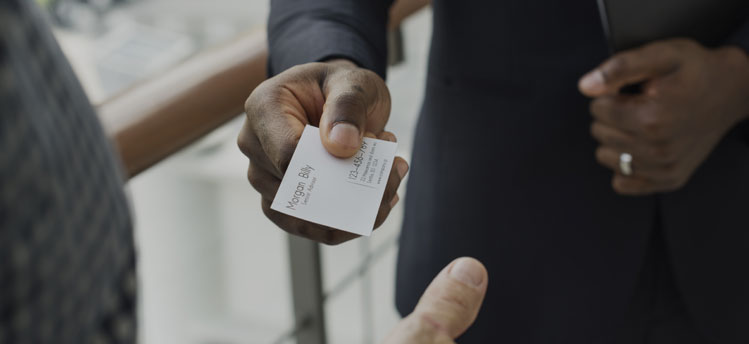 Make stellar business cards and hand them out frequently. Business cards have the potential to be passed onwards to potential clients. This is a great way to brand yourself and company to generate business and drive traffic to your site.
10. Automate your lead process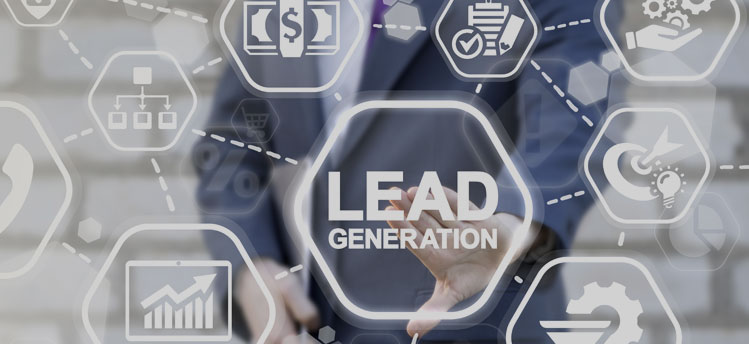 Automating your leads will help you find repeat customers and build referrals. To stay organized, keep a record and track repeating customers to keep a consistent clientele. This way, you can learn who your audiences' demographics.
Some great automation software or CRM options include:
If you are on a low-budget, some resourceful options include:
11. Use local images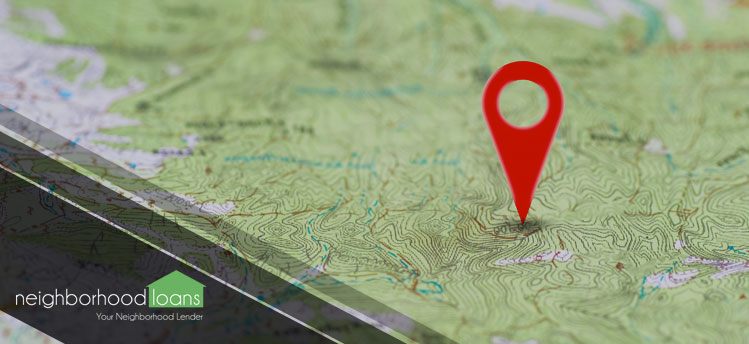 As a realtor, you are selling the whole neighborhood and town, in addition to the home. To really make the sale, showcase what the area has to offer. Some options including showing main attractions, historical monuments, weekly activities, restaurants nearby or neighborhood outings.
12. Intriguing content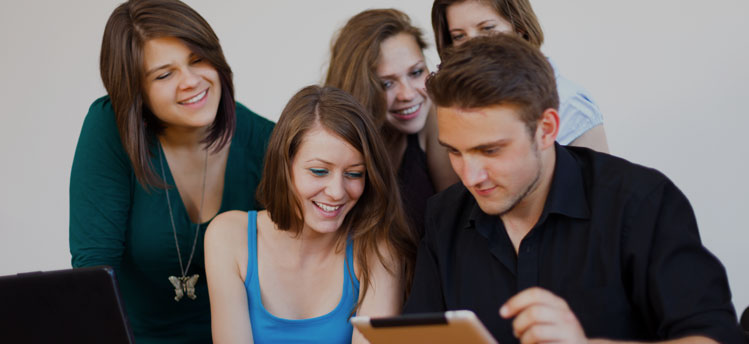 Provide content that makes it hard for people to ignore. In other words, find out what viewers want to see. Nothing is worse than receiving an email with boring content that just floods your inbox. This can potentially hurt your business if you are providing junk. Instead, send your clients exciting emails that contain useful information.
13. Google Adwords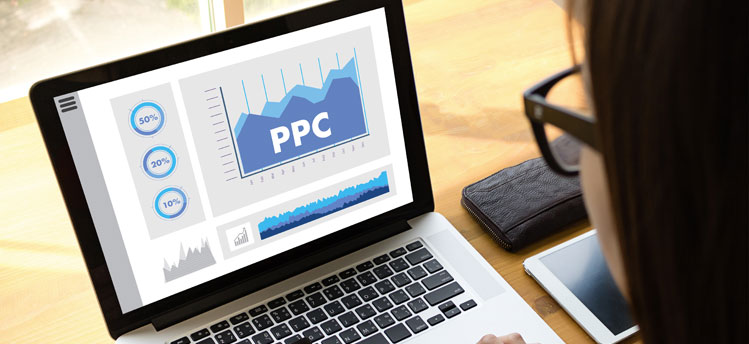 Strengthen your knowledge of online advertisements. Depending on your topic, research what keywords are used most commonly among your target audience. You can set up landing pages and send paid trafficking using PPC.
14. Work with a photography expert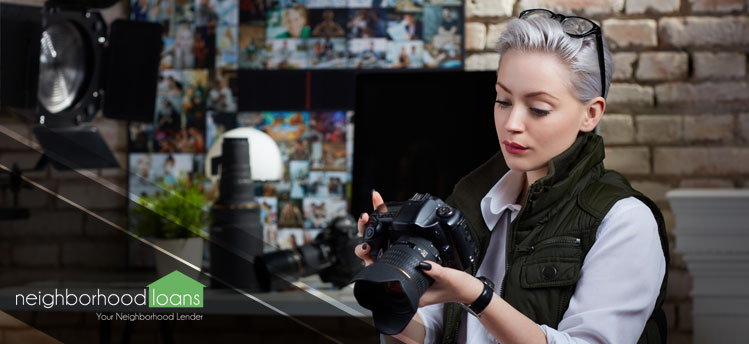 In recent studies, it has been proven that high-quality photos have helped increase the overall sale of a home. The effect of engaging and beautiful photos dramatically increases the chances of a home closing in a shorter period of time. To get your home off the market, consider hiring an experienced home or architectural photographer to help your listing come to life.
15. Search engine optimization (SEO)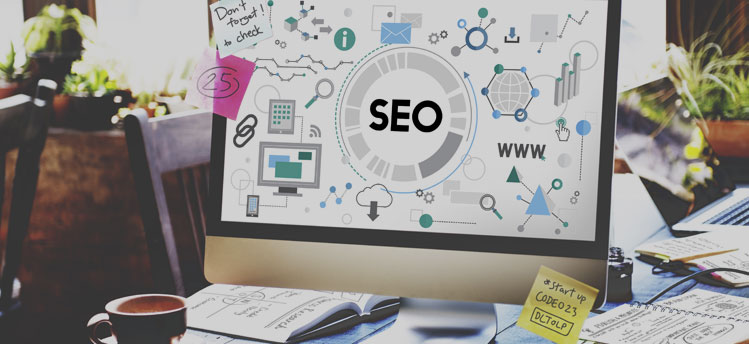 How visible is your website when people use Google or Bing? Test your website's visibility by using keywords, such as: realtor, homes for sale, or your company. To increase your visibility, consider strengthening your search engine optimization (i.e. using different keywords, phrases or content).
16. Virtual tour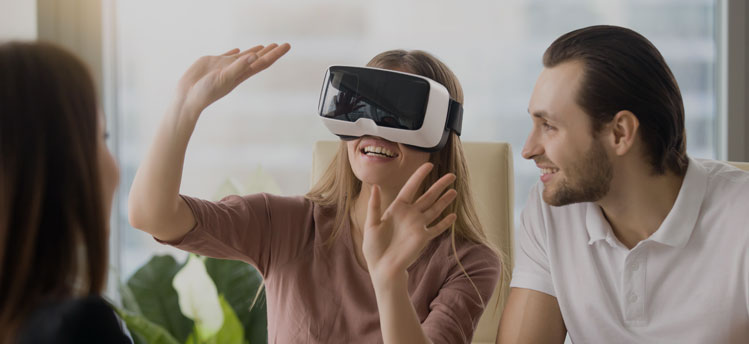 This is a good and engaging way to give viewers a comprehensive, objective and life-life experience of the property. It is a great way to showcase the space and impress potential buyers. Virtual tours are more realistic and provide an accurate perspective of the home without leaving the couch.
17. Keywords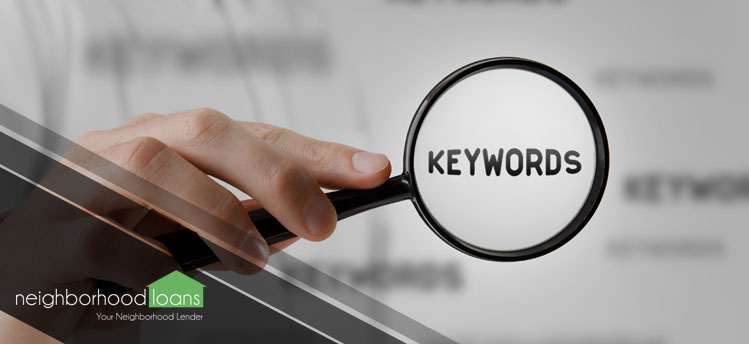 Simply, keywords are short and sweet. They are frequently by your target audience to find valuable information. Find out which keywords are used the most and incorporate these phrases in your website to drive traffic. Utilizing these keywords in your website, either in tabs or blogs, can help you rank higher in Google or Bing searches.
18. Video tour of the neighborhood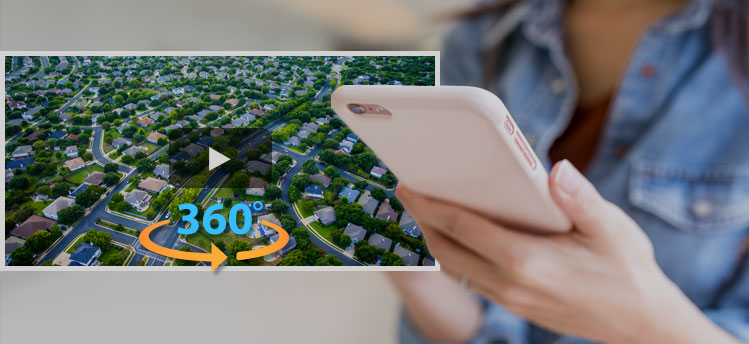 Video tours of the neighborhood gives potential buyers a better idea of the area's surroundings (for example, how clean and friendly the neighborhood is). Not only are buyers purchasing the house, but the entire neighborhood. Which is why including a glimpse of what the neighborhood is like is an effective selling technique.
If you are not a videographer, it is best to hire a professional. They will know what features to highlight, angles to shoot at and provide the best quality possible. In addition, they will edit the videos too; making it flow together seamlessly and professionally.
Before hiring anyone, research which companies specializes shooting in real estate. You do not want to work with someone who's niche is in a different industry, such as food or fashion.
When you shoot a video of a property, make sure to upload it to YouTube and enter all the correct information. As for the title of the video, use the exact address of the property and provide a meaningful description. As soon as your video is indexed, you have a greater chance of landing new visitors and clients because it will show a thumbnail image when people are searching for it by the address. When users see a video thumbnail in the search results page, they will most likely click on that link opposed to any other website.
For example, type in: 1436 W Melrose Ave, Chicago, IL. In Google. There, you will see the big real estate websites dominating the search but you will also notice a thumbnail video with the image of the property.
Whenever someone clocks on the YouTube link, they will be able to find your information, such as contact information, website and more. This is a very good strategy that does not cost anything and can bring you some extra clients.
19. Local sponsorships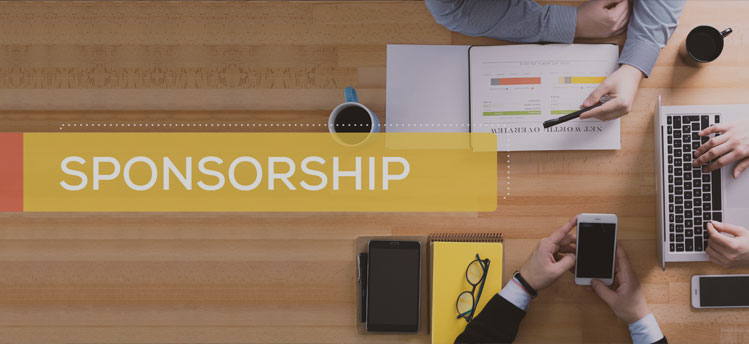 Partnering with local sponsors can help brand and expose your company to the public and beyond. Consider helping local festivals, sports teams or school events to help advertise your brand. By doing this, your name could appear in merchandise, flyers, pamphlets and other visible places. This will show you support your community, while driving traffic to your company in more than one way.
20. Set up an IDX website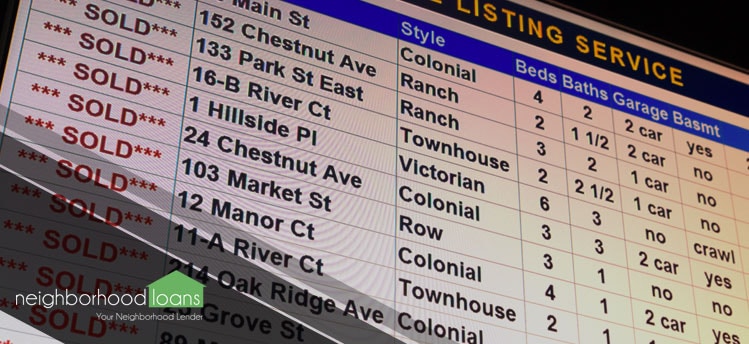 IDX-enabled websites automatically pull listings from the MLS, so people won't need to leave your website. This feature will make buyers' lives easier and your website more resourceful.
21. Start a door marketing campaign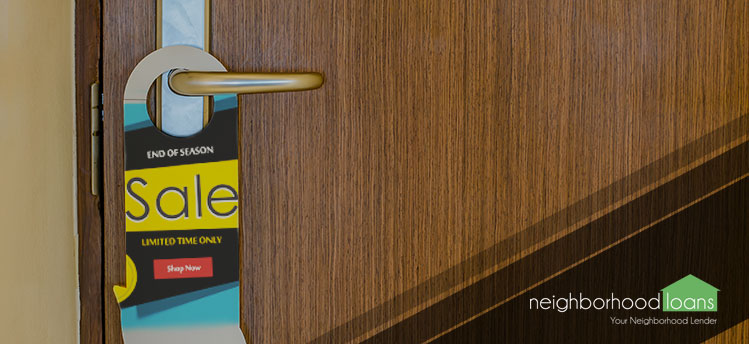 To stand out, use door hangers to market yourself opposed to traditional mail. Mail has the potential to get discarded, whereas a hanger needs to be physically taken off the door, which then has a higher probability of being noticed, and read.
22. Animated video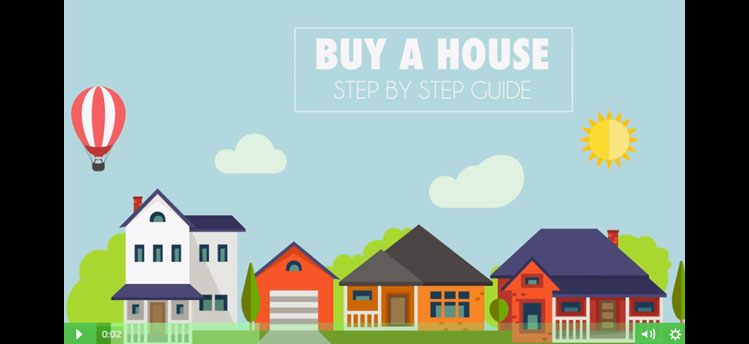 A short, cute and high-quality animated video can help establish your brand. This approach can still communicate your message with a playful and personable touch.
Check out Neighborhood Loans' very own Andy walk you through on how to buy a house.
23. Marketing emails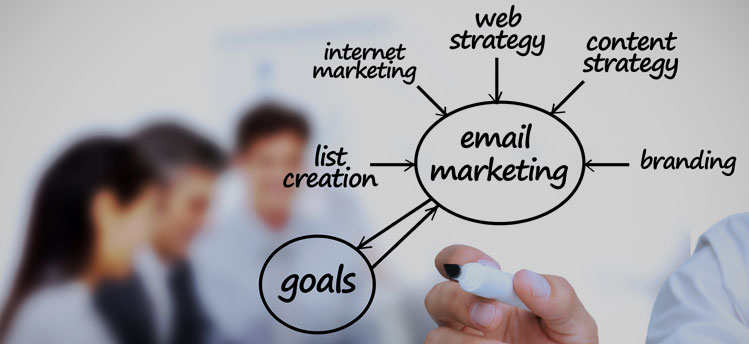 Emails are a great resource to build and retain positive relationships with clients. In order to effectively market emails, it is crucial to know your audience. Understand who they are and what they want to see. This will create a stronger relationship and could spark potential leads.
If you are looking for easy to use and resourceful email marketing platforms, the programs below are highly recommended by professionals:
24. Pinterest boards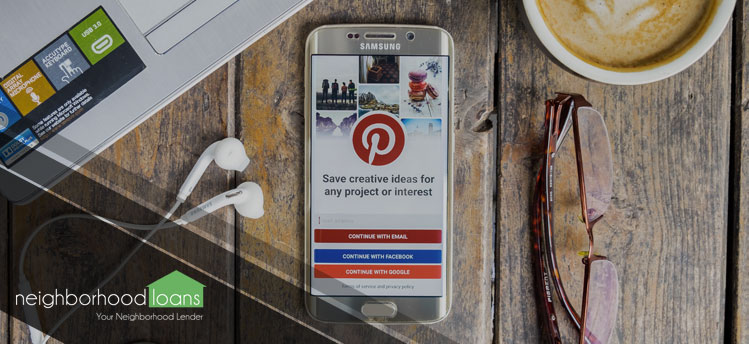 Pinterest is a great resource and creative way to showcase listings. You have the ability to pin pictures that reflect your work and display current properties listed on the MLS. Images of the home are a huge selling point whether a potential buyer decides they would like to pursue the home or not. If they do not like it online, they will not bother coming to see it in person.
25. Livestreaming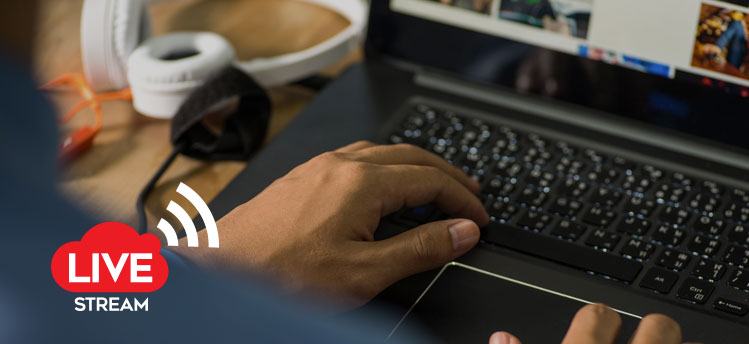 As a viewer, it is almost irresistible to not to click "LIVE" and watch the latest news. The human mind is curious to find out what others have to say in the moment. Consider livestreaming to capture people's attention. If you do decide to go live, be sure to say something exciting! For example, if you are livestreaming from an open house, promote one of the home's best features to really draw people in.
26. Mobile-friendly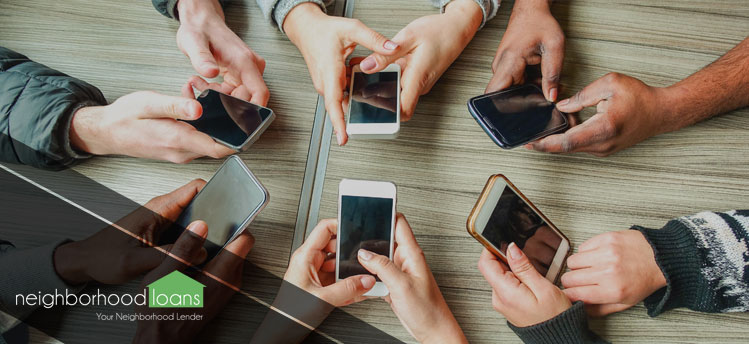 In the 21st Century, almost all Internet searches are done on a mobile device. With that being said, making your website mobile-friendly is a top priority. A recent study done showed about 80% of Internet users use their mobile devices for online activity. To increase traffic and business, make sure your company's business and personal page is mobile-friendly to all devices, such as the iPhone, Android, Galaxy, etc.
27. Rank your featured listings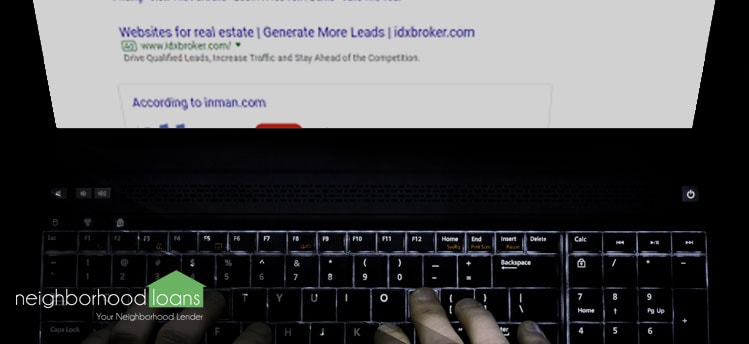 Make your featured listings Google and Bing friendly so you can generate more traffic to your website. If that sounded like gibberish to you, hiring a web developer may be the best option. They can help you code, increase the number of viewers and compare which keywords are most effective.
28. Newsletter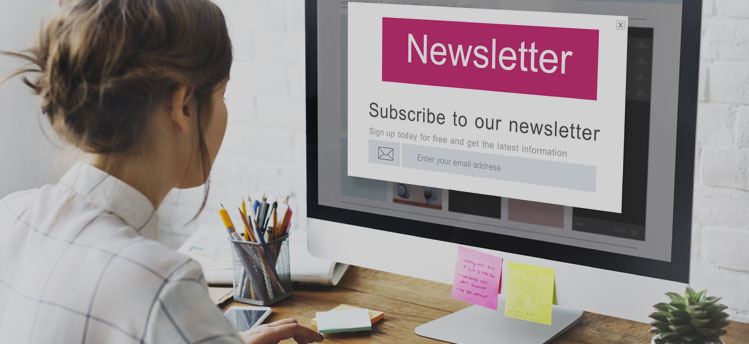 Newsletters are an engaging and resourceful way to provide subscribers with information they want to see (i.e. houses for sale, informational guides, etc.) Studies have shown that email marketing is one of the best strategies to build client relationships. To personalize your newsletter, it can reflect your company's vision, but in a more relaxed way. Newsletters are meant to be informative, but needs to be presented in an interesting, simple and creative way.
29. Instagram stories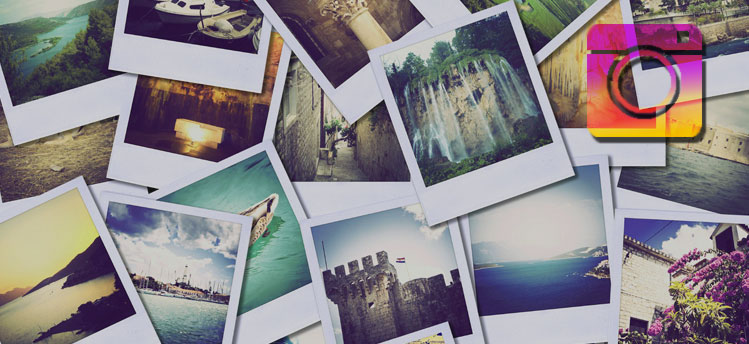 Instagram stories is the newest and most effective way to promote something. As a realtor, this feature can be used to market your listings, showcase your values or connect with your audience. This also gives a personal touch and an inside look of what a realtor does daily.
You can make this modern and fun technique by adding effects, filters and geotags to inform viewers of what you are showing and where you are located. However, be careful and try not to go overboard. You do not want to alter the picture or distract the viewer of what they are looking at. The visuals need to be stimulating, but look natural.
30. Start an email paper trail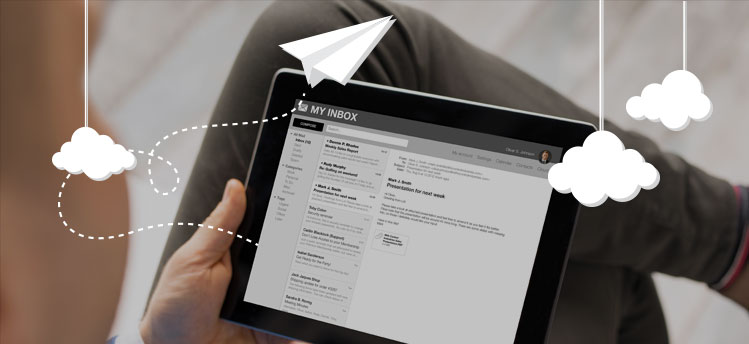 Provide current clients with relevant information, either regarding personal inquiries, guides or other local listings in the area. Being resourceful to your client in more than one way is attractive to clients. You want to be their go-to person for almost everything.
31. Google Business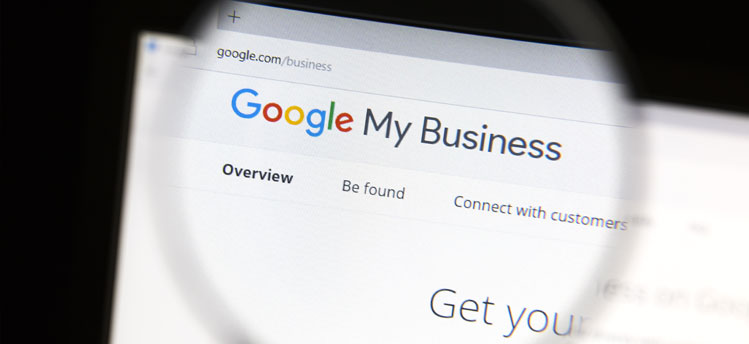 Google Business pages will help increase traffic to your website. It also provides more accessibility for viewers to connect and research your company in multiple ways. Having a Google Business page allows existing clients and future customers to post and look at reviews, stay up to date with posts and look at pictures. In addition, it is important to have the correct NAP (name, address, phone) listed. Nothing will irritate someone more with false information. This also effects your SEO, so make sure all information is correct so viewers can find you.
32. Real estate postcards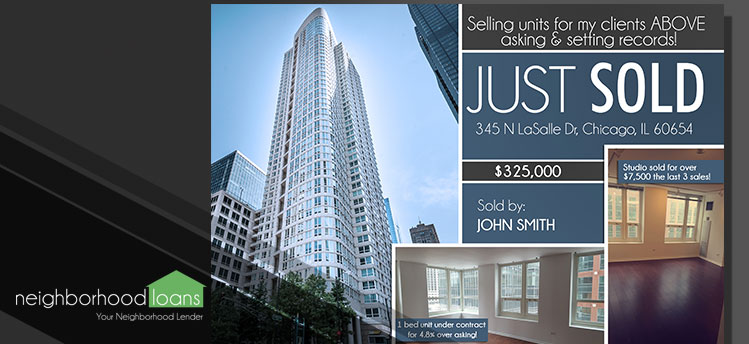 Send out real estate marketing cards to clients or business partners to help raise brand awareness. It can be about a recent closing, a monumental milestone in your career or an exciting update from your company. You want to impress your clients. And you can do so by delivering exciting and valuable information.
33. Consider going niche
If you have competitors, consider specializing in a specific niche. This will help yourself to be more marketable and memorable for your services.
When competing with major real estate brands, it is almost impossible to rank for the big money keywords. Adding to that, Real Estate is one of the toughest markets to get into in SEO. Therefore, a good idea is to go after a specific niche, like a subdivision.
Basically, create landing pages who offer information about those subdivisions and set up your title tags to tank for them. Remember, when doing this, offer great content to whoever is looking for information on that subdivision. Do not just create landing pages and duplicate everything; that will not work. It might actually get you a penalty for creating doorway pages. Offer value to the user, give them everything you might think they are looking for. For instance, this link is a great example of going niche. 
34. Millennials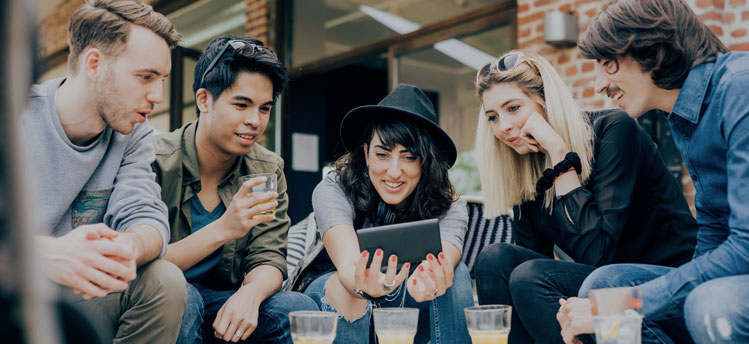 Straightforwardly, learn how to market to Millennials. They currently make up the largest portion in the home buying market. According to NAR statistics, about 35% of homebuyers in 2016 were Millennials. Meaning, this number is expected to rise in the incoming years.
If you are looking to boost your business, check out this article on who, what and where the Millennials are.
35. Emotional storytelling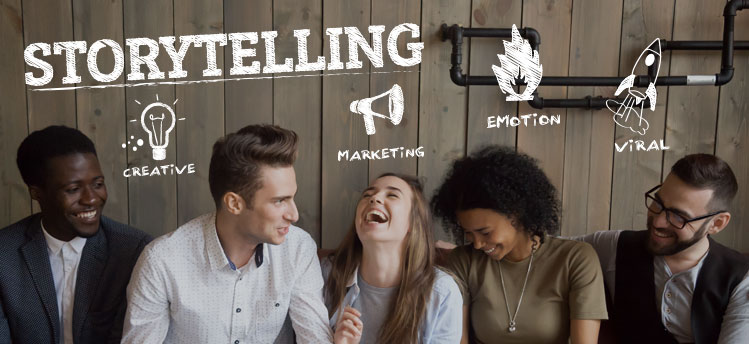 Emotional storytelling creates an strong and powerful connection with the audience. It provokes sentimental feelings and an a emotional response to what was presented. Everyone remembers the hilarious reactions parents get from their children about a gender reveal, or when a bear takes a swim in a California pool. All because they provoke a specific emotion – awe and humorous.
Emotional storytelling doesn't have to be long or hard. These websites know how to get down to the nitty gritty:
36. Snapchat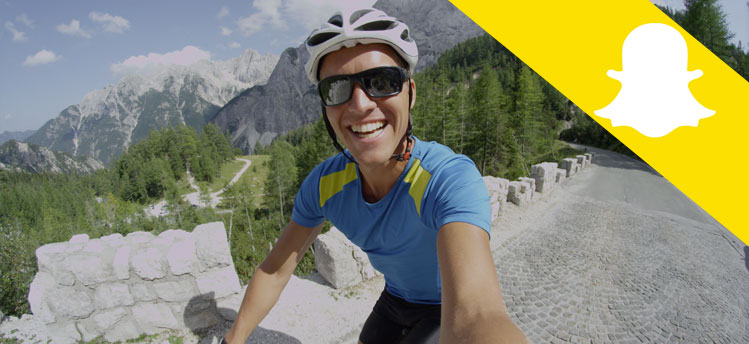 A new innovative way to publicize and display listings of homes; somewhat a virtual tour of a property. This approach is personal and behind the scenes work. With the new filming feature, videos can be longer than 10 seconds. However, people's attention spans are still less than that. Be sure your videos are lively, clear and concise. No one will be watching a 250-second story of a kitchen tour. Snapchat also offers users fun and engaging filters and geotags to nicely compliment your masterpiece.
37. Host a webinar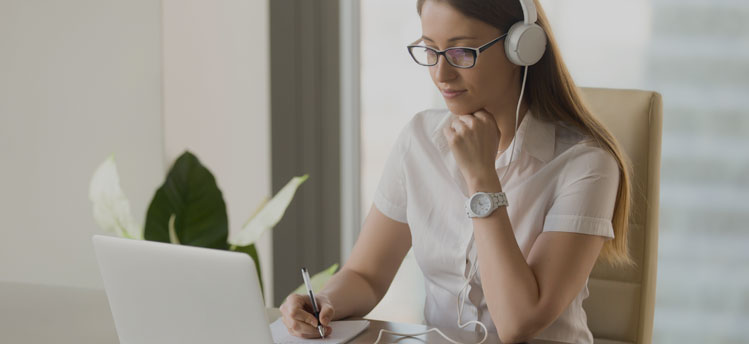 If you are comfortable enough to talk and present valuable information, consider hosting a webinar. Webinars are a great way to generate business leads. Be sure to save enough time at the end for a Q&A portion for viewers.
Want to improve your online campaign? Check out this case study that grossed over $182,32.83 worth in sales from Facebook ads.
38. Do's and don'ts of Instagram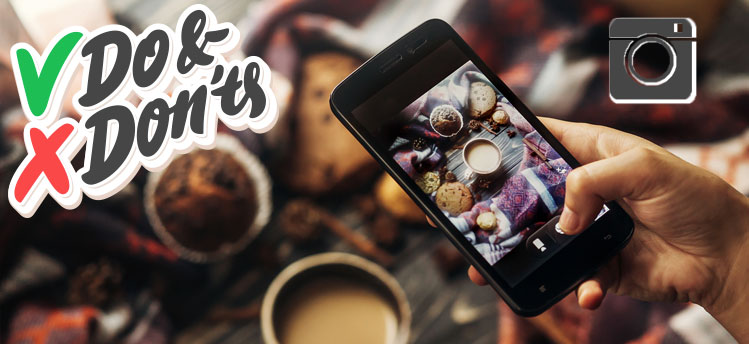 Learn how to effectively market yourself on Instagram (i.e. differentiate yourself, use a familiar local perspective, use appealing pictures and use keywords over hashtags). However, be sure not to over do it with too many hashtags, overdramatic filters or use bad quality pictures. It is important to follow the rules of Instagram to effectively market, build and retain the right audience.
39. Social ads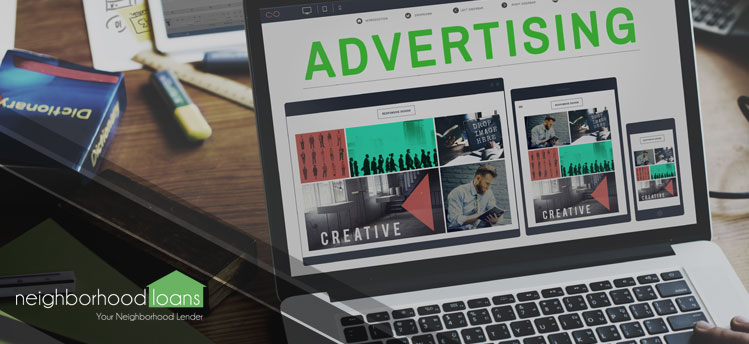 Organic research can only get so far. However, paid ads are often the most effective way to get in front of your viewers. Facebook has great features to ensure your ad is being noticed by your desired, targeted audience.
If you're still not convinced paid advertisements make a difference, check out this case study on how young entrepreneur, Dan Henry, turned $441 in Facebook Ads into $900,000.
40. Snail mail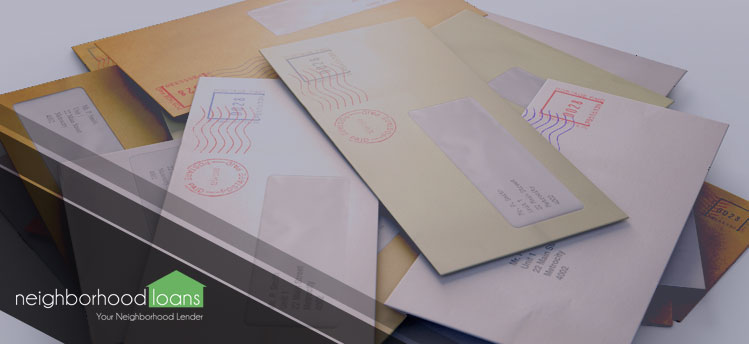 Do not forget about traditional mail! Sending out physical mail is another way to brand yourself. Although it may be tempting to flood their mailbox with postcards or flyers, you do not want to tick them off, which then can harm your business. Be mindful and respectful and send what is only appropriate.
41. Effective PR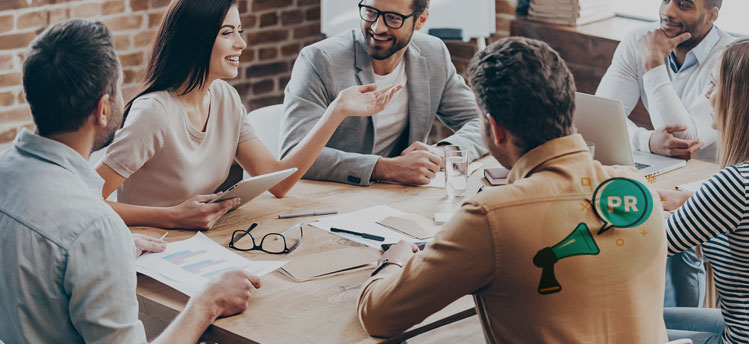 Create and implement a strategic PR plan to stay on track, manage goals and track progress. If you are not familiar on how to run a successful PR campaign or business, you can hire professionals in your area. Depending on your budget, a firm or specialized boutique can assist you. Effective PR can really make a difference whether you are visible or off the map in your audiences' eyes.
42. Your logo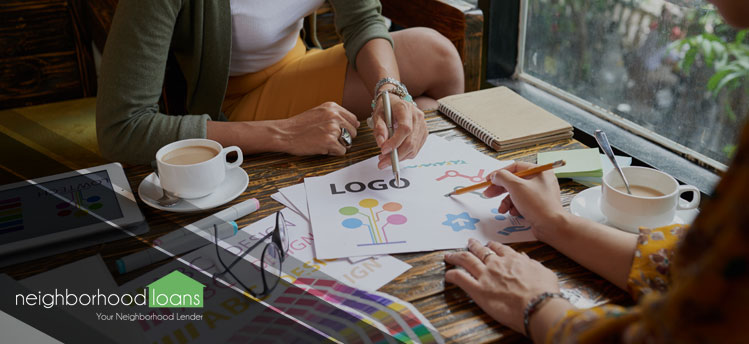 Logos are a visual representation of your business. To build a logo that speaks on your behalf, it is important to choose something that resonates with you. To start, you will need to design a great, visually appealing and strong logo. Logos give consumers a preview of what your business is all about.
If you are not a Photoshop expert, that's ok. You can always hire a graphic designer to create an image. Other online editing options include:
43. Guest columnist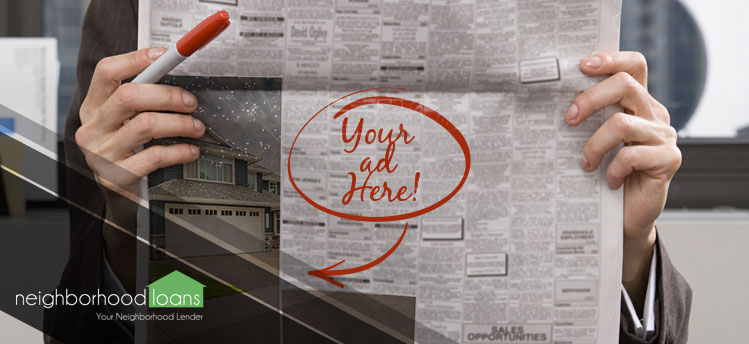 Consider getting involved locally on printed publications. Appearing in local magazines or newspapers is a great way to get your name out. When writing, show, don't tell. Share your knowledge and expertise with readers by telling a story.
44. Host free seminars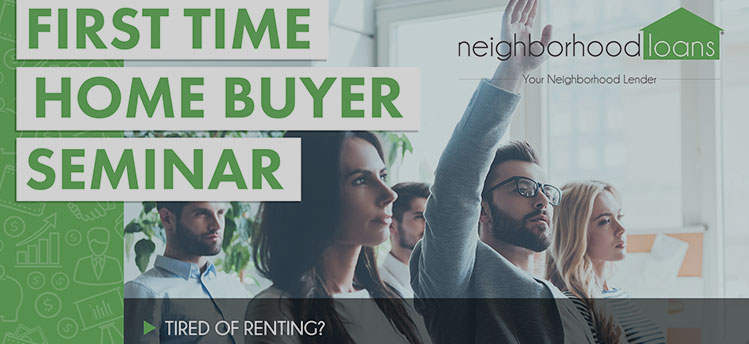 If you feel others can benefit from your knowledge and expertise, why not host a free seminar? Provide an extra hand by sharing your experiences with others. Explain how you overcame obstacles, share your successes and how you got to where you are today. Consider holding an informational session of how to buy, how the mortgage process works or covering the basics.
45. Banner campaign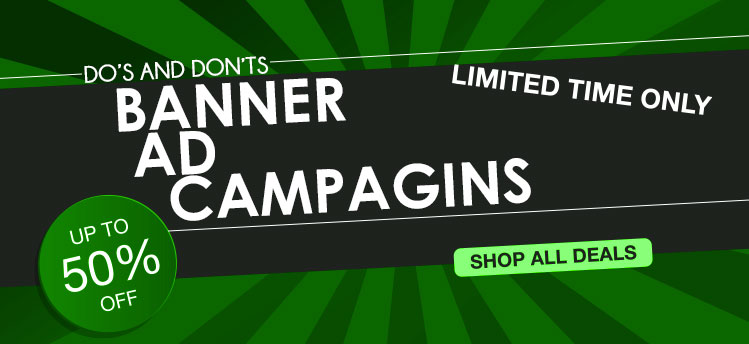 Learn the do's and don'ts of banner campaigns. This can make or break your business. Here are a few key do's and don'ts to consider when designing:
DO:
Have a clear and straightforward message. Nothing is worse than looking at something and you don't have a clue what their purpose is. Also, this will be the only time in your life where it is acceptable not to write full sentences. Keep your message simple and concise.
Create easy navigation. Your design must be easy on the eye and flow well. You want to drive your audience in the right direction. In addition to providing helpful links or social media networking buttons.
DON'T:
Get flashy. As tempting as it is to put every single piece of information on a banner, some mystery is ok. This way, it is more tempting for the viewer to click or find out more information. Less is more.
Go crazy. This pertains to word content, colors, fonts and images used. This is not a collage for your dorm room. It needs to contain the most useful information in a tasteful and appealing way.
46. Opendoor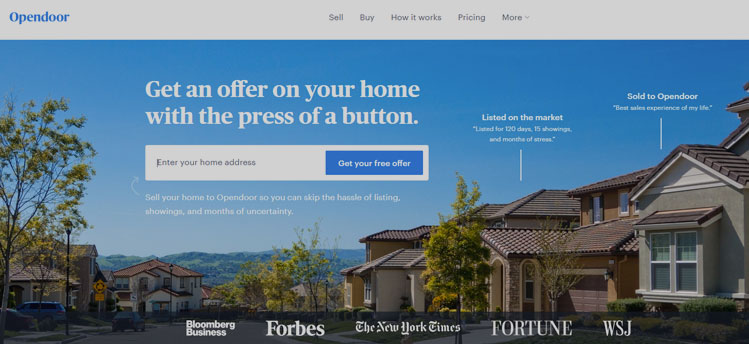 Venture Capital helped fund Opendoor, which is a company that helps offer your listings as an all cash-offer for a home that can close in as few as 3 days. Realtors can also refer properties you are not currently listing and collect 25% of the gross commission.
47. Create a client testimonial booklet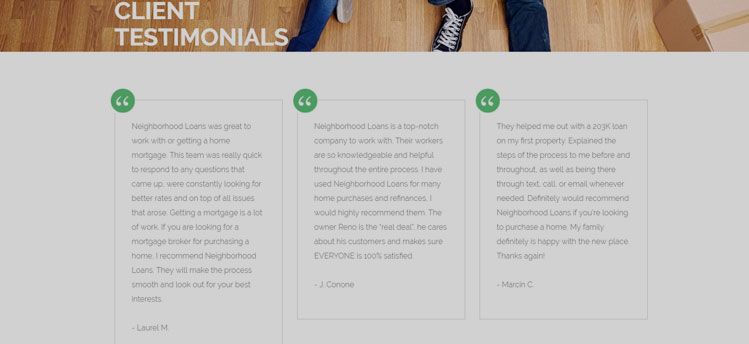 Providing potential clients with reviews from past clients gives people a sense of who they are and a better idea of their work ethic. According to a survey conducted by BrightLocal, 88 percent of consumer trust online reviews. So, with that being said, take all your positive reviews from Yelp, Facebook and Google Business and show off what you can do.
48. Infographics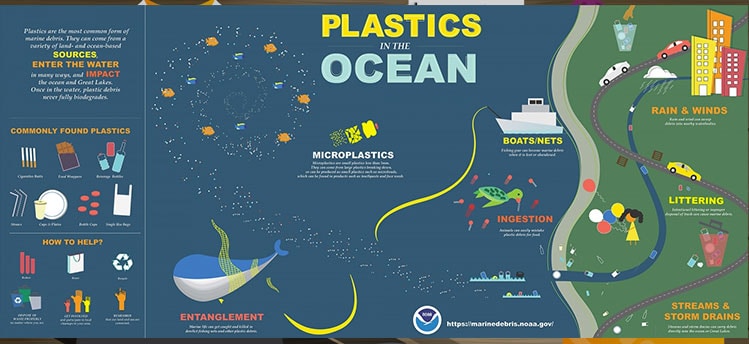 Images that take useful data and information and presents them in a more appealing way, also known as infographics. This makes the data easier and bearable for viewers to read. More likely than not, people will prefer to read text that is broken up with pictures than not. People love visual content. If you are looking to do this project on your own, you can utilize Powerpoint, which offers a wide variety of templates for infographics.
49. Brand items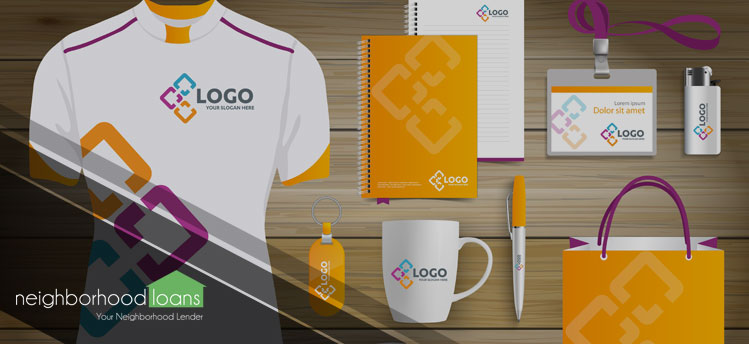 Start branding items, such as pens, notebooks, koozies, or other freebies. Consider handing out these items at local events or locations (i.e. local festivals, grocery stores or sporting events). Your items should be customized to reflect your personality and overall business to help brand yourself and the company. Next time your clients are writing with your pen, they will always think of you.
50. Partner with local businesses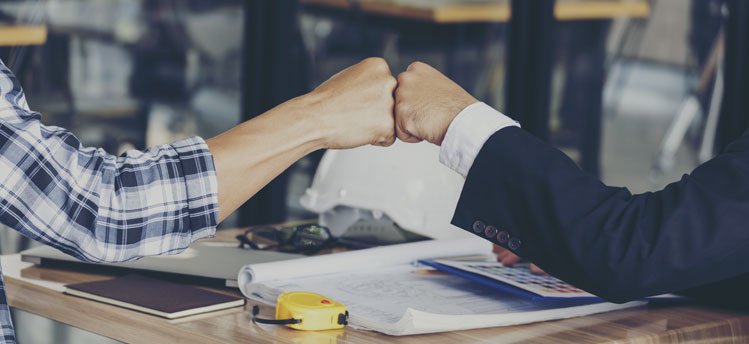 Reach out to popular local businesses or vendors and pitch the idea of a partnership. Building a professional relationship with a local business can help promote your brand. As for potential partners, you can be creative in your selection. You can choose something within or outside your niche. Remember to offer something in return for their endorsement. Keep in mind they are helping you, so you should do the same. Similar to the phrase, "I'll scratch your back if you scratch mine."
51. Website
Create a modern, tech-savvy, easy to navigate and enticing website that provides everything a client would ever want (i.e. current listings, blog articles, testimonials, photographs, etc.)
Some popular platforms bloggers and successful entrappers are the following:
52. Schedule app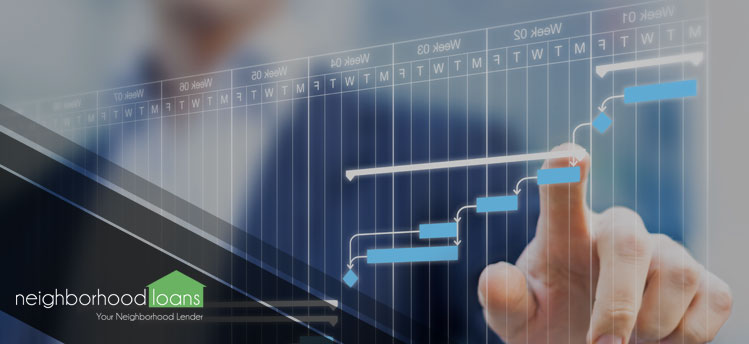 Start using a scheduling sharing app to coordinate times to show homes to buyers, such as Doodle. Using these apps can limit miscommunication and the need to go back and forth. The best part is that the scheduling is all online, so any changes or updates can be accessed easily for both parties.
53. Care package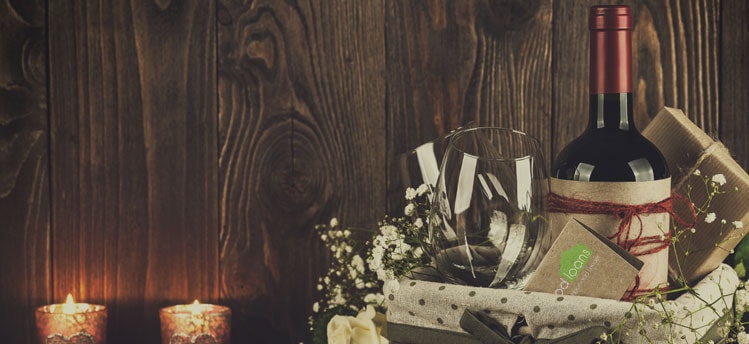 After you have closed with your client, it is important to retain a positive relationship although your work is done. Consider sending a care package after you close with a client. You do not want them to forget about you, especially because past clients have the potential to refer you to future clients, so 'end' on a memorable and good note.
Not sure what to include? Some generous and unforgettable options include: a bottle of wine, a branded item, business cards, a customized pillow, coaster or mug with the coordinates of their home address.
54. Keep in touch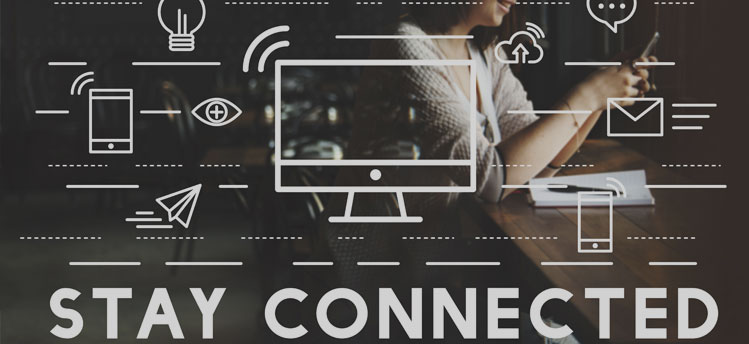 Past clients can generate new leads and referrals to new clients. Keep in touch with past clients by sending emails, postcards or holiday cards. Past clients are more than willing to refer you to new business if you did an exceptional job, so always bring your A-game.
Online services can automatically send out emails to clients based on rules, such as:
55. Personalized messages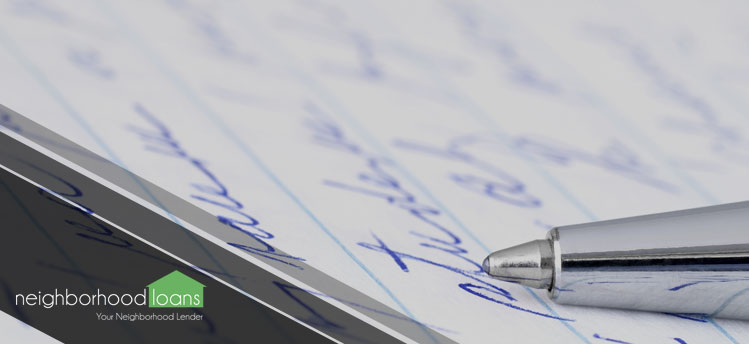 Send clear, personalized and authentic messages to your clients. Make the messages about the client; this will spark a special internal feeling. Be sure to use their first name and refer to something they personally enjoy, like an interest or hobby. They will feel more inclined to open the message if is about them or something that interests them.
56. Charity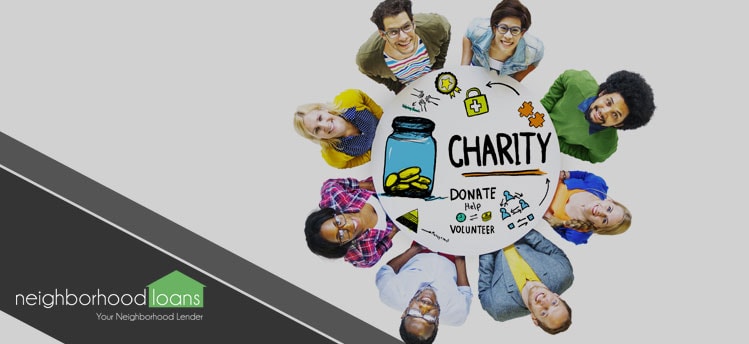 Not the most common way to gain attention, but that is why it makes it so successful. By giving back to charity, real estate agents can expose themselves in a different way. Consider participating in a fundraiser or 5K that focuses on raising money for Cancer or a mental illness. Not only will you gain positive publicity, you will be contributing to a good cause.
57. Stand-out item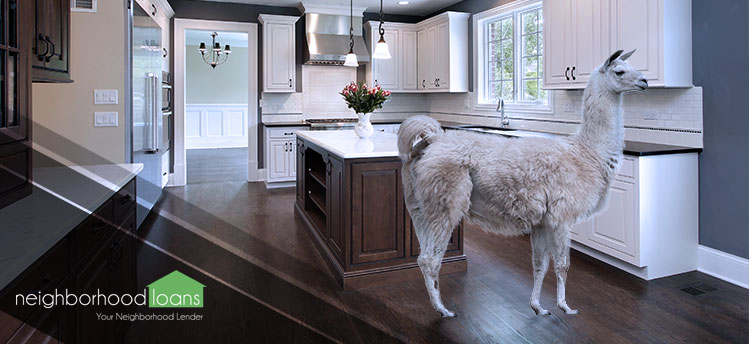 Place a unique or corky item in your open houses. This will make the house unforgettable to potential buyers and stick out to them when recalling homes later. This can be either a pineapple in an untraditional spot, a unique painting right when you walk in or a cultural statute in a visible area.
58. Referral system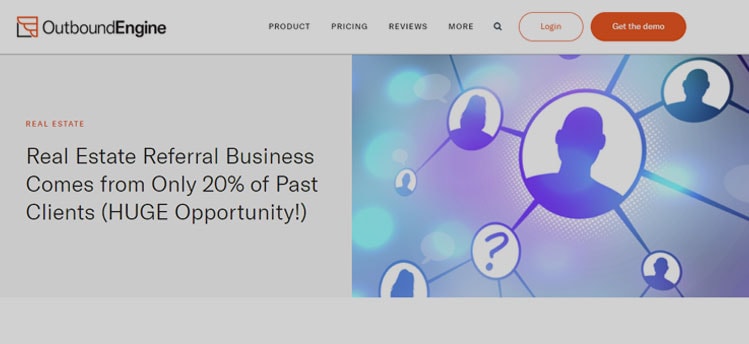 Create a referral system for past clients so you can get more business. Provide incentives or gifts to people who refer you to potential clients. According to a survey done by the Outbound Engine, about 75 percent of an agent's business comes from referrals and word of mouth. So, if you want more referrals, step up your game and create irresistible incentives.
59. Casual outings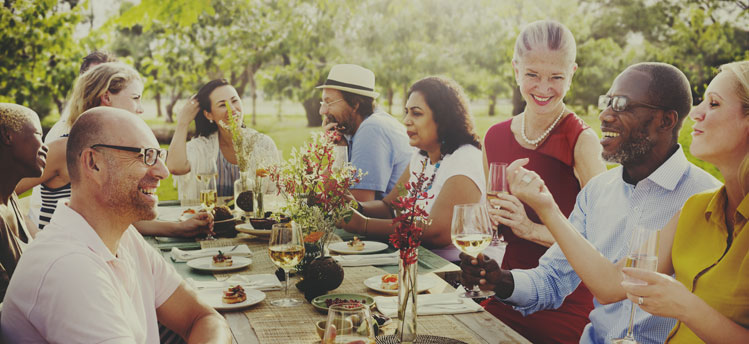 Host a non-work related get together with past and or current clients. Have them invite their friends, family and interested buyers. This is a great, organic way to network and meet new people. Who knows, you could meet someone who can help boost your business or refer you to new potential clients.
60. Email subject line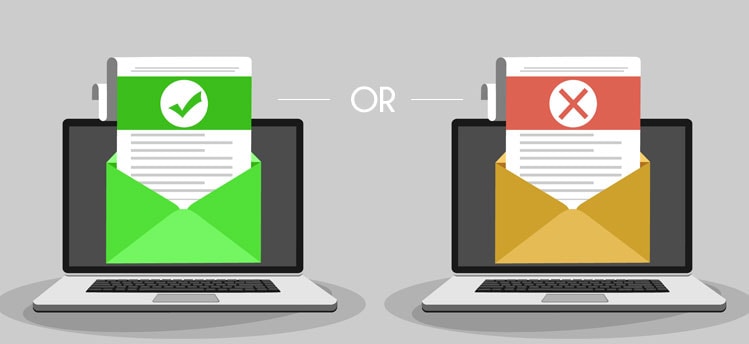 This will either make people want to open or archive your email immediately. Give recipients an interesting, informational, but not too specific that gives it all away. You want them to click to find out the rest.
Not sure what's catchy and what's blah? Check out this great article on how to create the perfect email subject line.
61. Direct selling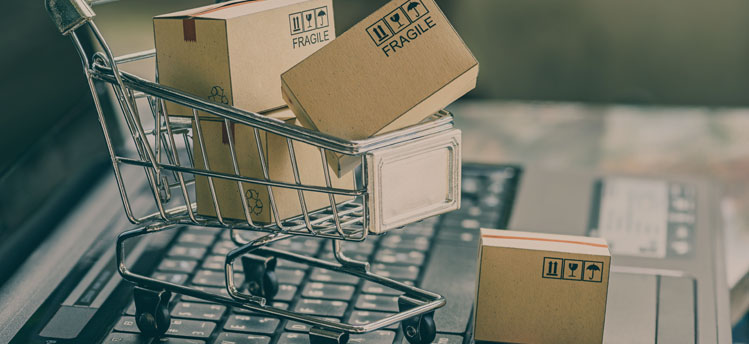 Market and sell your branded products and or experience to consumers, also known as YOURSELF. This will help build a better relationship with your targeted audience by putting a face to a name.
62. Cobranding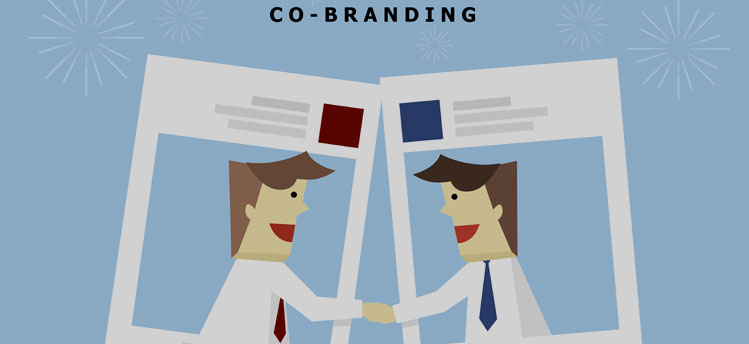 Cobranding is when two brands or companies join together to promote a service or product. This technique can benefit both sides. It is best advised to choose a local company, opposed to a competitor. Your business partner can promote your services, offer a discount (with your permission) with a purchase or verbally express why your company is the right choice.
63. Paid media advertising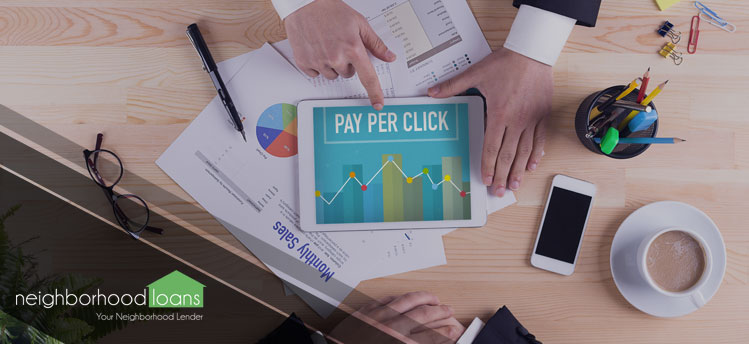 Paid media is an effective tool to increase a company's website traffic. When a company buys a link that appears as an ad in a consumer's web search and if they click on the link, the company pays the search engine a small fee, also known as a "pay per click".
64. Point of purchase marketing (POP)
Point of purchase marketing (POP) appeals to shoppers who are in the market and ready to buy. Display your brand or service on products in a specific area and make sure it grabs their attention and the deal is hard to pass up on.
65. Earned media/PR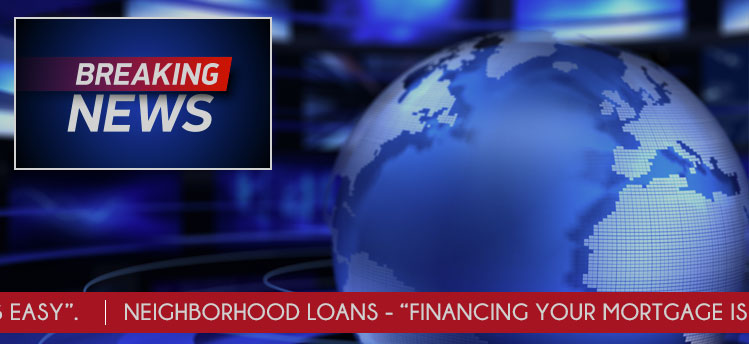 Also known as "free media", which is created through attributes other than paid advertising. This can happen through social media testimonials, word of mouth, television or radio mention, or a newspaper or article feature.
66. Press releases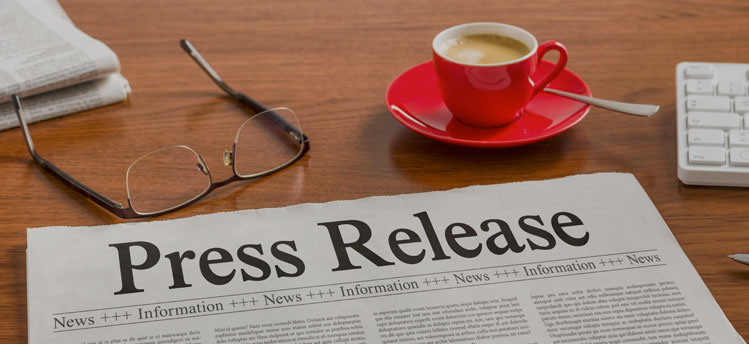 When something changes within your company, reach a milestone or participate in a local event, write about it. Include photographs and quote from key contributors or team members. Your local newspaper will be willing to publish local company updates. Your target audience will appreciate and seek out this kind of information. People like seeing other people succeed.
67. Giveaways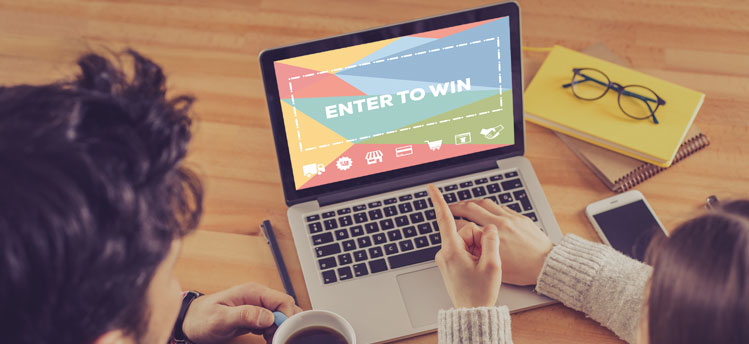 Promote your business or brand by giving away free items or prizes. Make the prize something people would want (i.e. gift basket, free consultation, free subscription etc.). Pretend you are in their shoes, as a consumer, what would you like? What would capture your attention?
68. Customer experience
Focus on the customer's perspective when planning your approach. Understanding your consumer's point of view will help set you apart from competitors and build a stronger relationship. Ask them what they would like to see. They will be more than willing to provide feedback if it benefits them in the long run.
69. Retargeting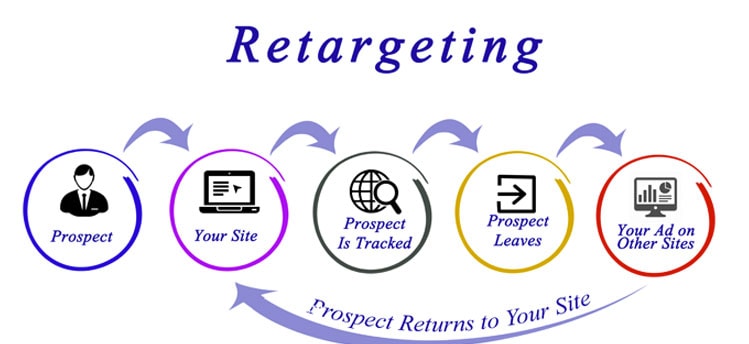 This can be either on-site, off-site, email marketing or paid media advertising. This helps you get in front of potential consumers that once looked at your website. By retargeting, you can remind people where they left off on Facebook or on your page.
70. Spend wisely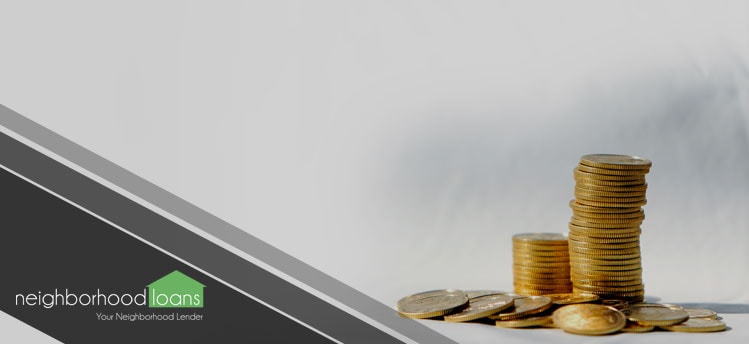 All social media platforms offer a different price value and require some effort. You need to analyze and compare which channel you should invest your time and money on. However, the number one social media platform for optimizing leads and increasing traffic is Facebook. So before looking at different options, be sure to look at Zuckerburg's billion-dollar idea.
71. Know your target audience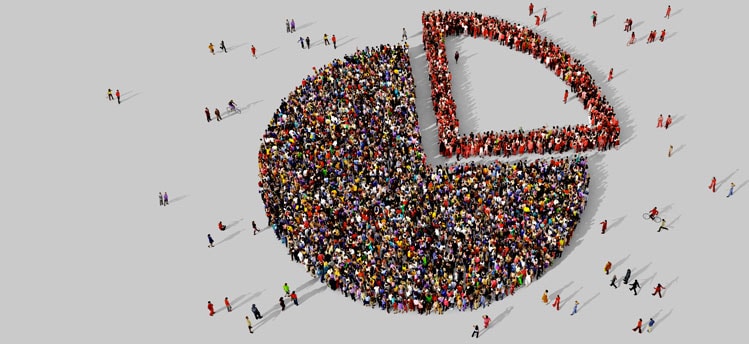 Learn the demographics of your audience (i.e. age, gender, etc.) and psychographics (i.e. values, opinions, etc.). Knowing this information will help you market to your desired audience easier. Why send information out blindly to people who have no interest in what you have to say?
72. Believe in yourself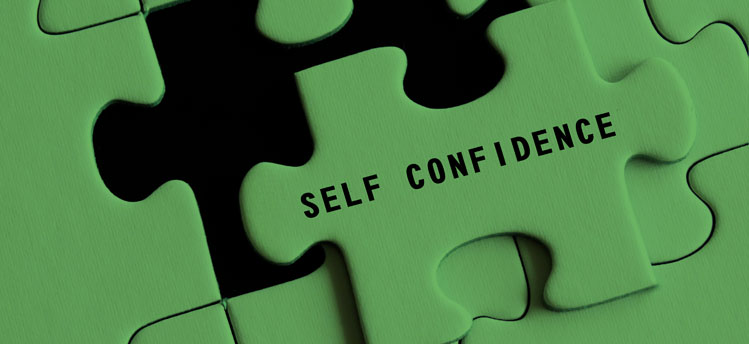 It may sound scary to step out of your comfort zone and do something you normally wouldn't do, but you need to believe that you are helping your consumers. You need to believe you and your company are providing the best service possible. Once you start believing in yourself, the work will become easier and you will achieve success.
73. Get your clients to complain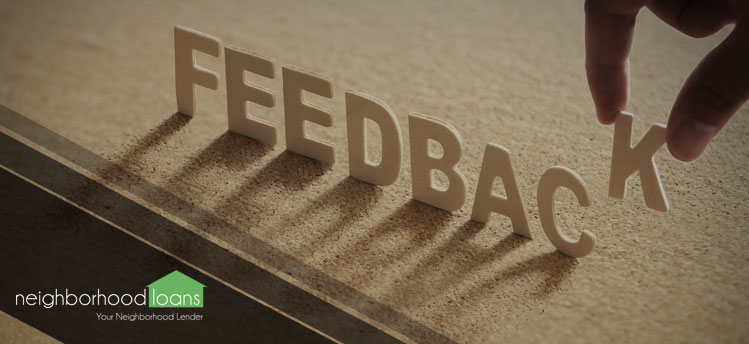 More often than not, most clients have something they do not like about a product or service, but will keep their opinions to themselves.  Or, will have no problem disclosing their issues. Having them express these positive and negative feelings can help you improve your performance and keep your clients happy.
74. Speak at meetings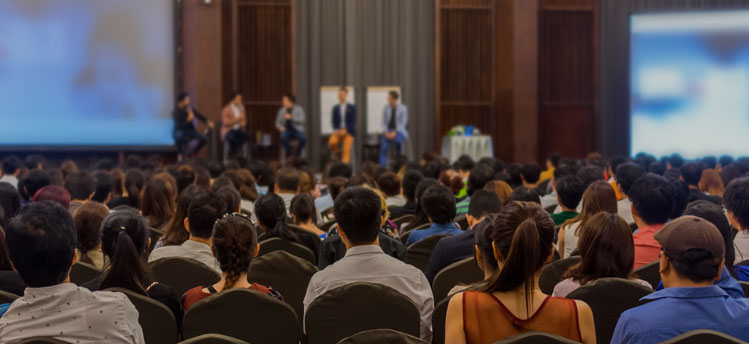 Many local organizations or clubs are always looking for speakers to come talk. Consider offering your expertise and knowledge for them to take advantage of. If you decide to participate in speaking, make sure your message is clear and to the point. If open, offer your services and availability to your audience (i.e. how, where and when to reach you). This is inviting and appealing to your audience so they will be more willing to approach you.
75. Always leave a voicemail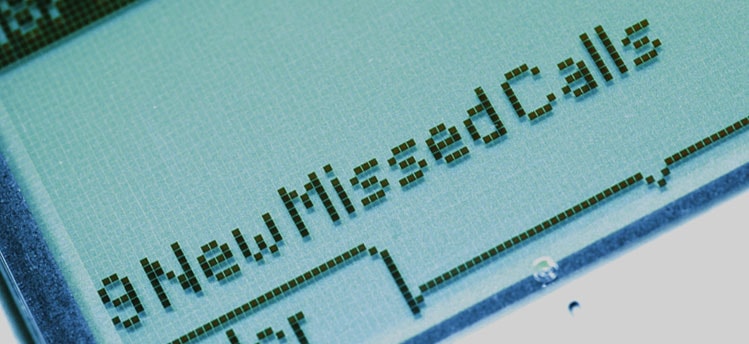 When contacting potential clients, business partners or local vendors, always leave a concise, but detailed voicemail. They will be more inclined to return your call. People are less likely to call back an unknown number without knowing who is on the other end.
76. Guest post on different websites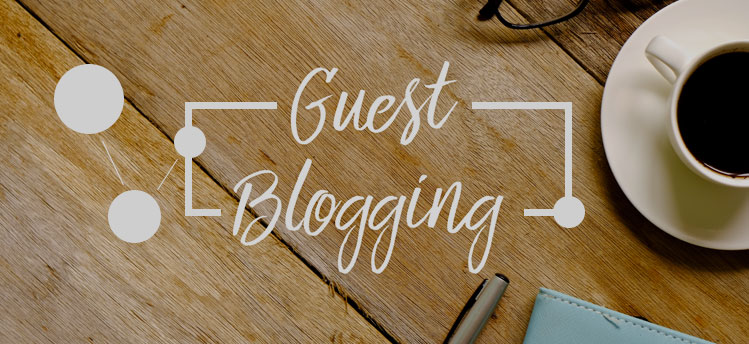 Research highly visited websites within your industry and see if they allow guest posting. Typically, websites have an entire section explaining the requirements they have for guest contributors.
Guest posting has the potential to increase traffic to your own website by increasing your presence on different websites other than your own.
For example, real estate agent, Bill Gassett, guest posts on multiple websites, which increases his SEO presence. AKA generates more traffic and business for himself. Check out his latest articles, here.
77. Matterport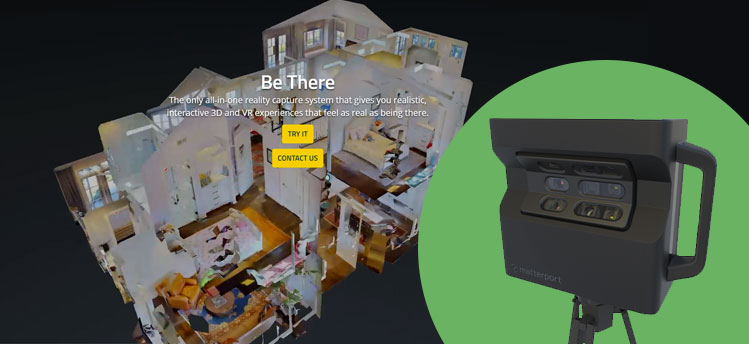 A widely used 2D or 3D tool to virtually guide a consumer through a piece of property, a construction site, rental communities or for travel and hospitality purposes. This realistic application is used in various of industries to better showcase a space at every angle. Additionally, this resource is extremely simple to use, accessible, easy to share and a powerful tool to boost your business.
78. Drone videos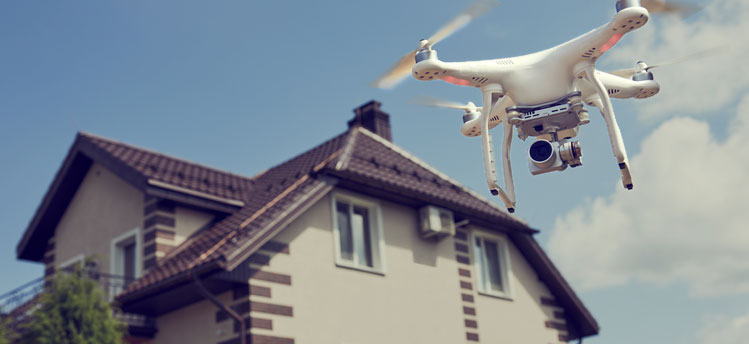 A new, innovative and creative way to show off a property. Legally, there are certain heights drones cannot surpass. In the United States, drones can legally fly up to 1,312 feet or 400 meters. Consider using this engaging approach to showcase the home's exterior, as well as the neighborhood. People want to see how the home looks from the street and from above. This technique will definitely catch their attention and make the home and yourself stand out from competitors.
Check out this awesome drone video Neighborhood Loans put together for a Chicago listing.
79. Photo contests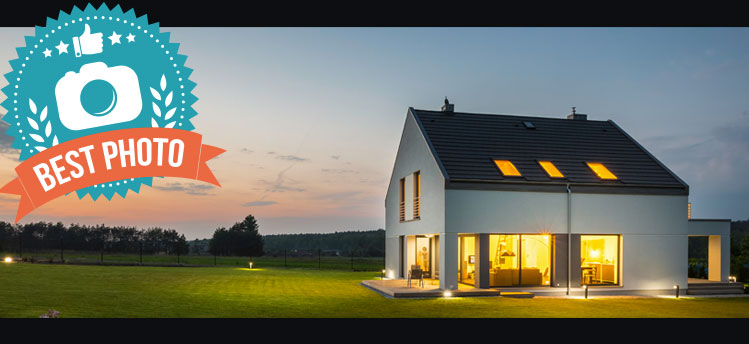 This is a great interactive and fun way to connect with your target audience. Give the public an opportunity to win a prize they can't turn down. By offering an incentive, you can increase the likelihood of consumers participating. In addition, this can help you market your brand with their help, personally. Be sure to have requirements such as: they need to follow your account, tag the company, specific picture guidelines and of course, hashtags! This can work on either Facebook, Instagram, Twitter and Pinterest.
Check out Harpoon Brewery's Instagram account for ideas on how to get your first photo contest started.
80. Ask the experts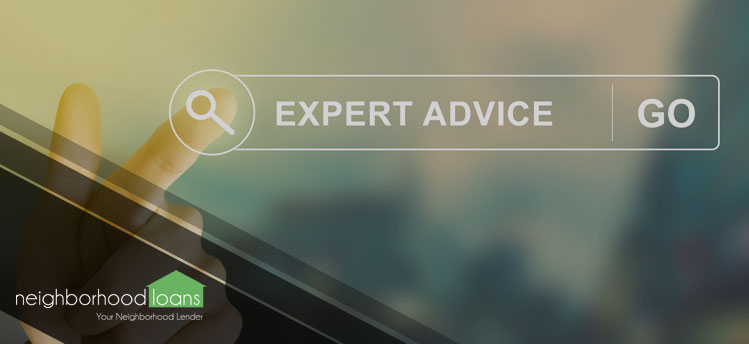 Everyone is always curious and interested in learning about another person's success. Primarily because they want to replicate that success themselves. Try reaching out to several industry leaders and see if they are willing to answer a few questions regarding their philosophy or secret tricks. With their consent, share their responses in a blog post, possibly with a Q&A portion. Another great thing about featuring people is that it has a better potential to be shared, either by the experts themselves, or by your regulars.
81. Statistic lists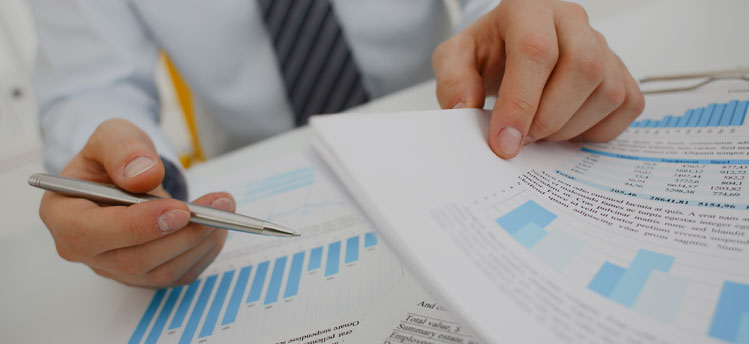 Providing hard, statistical data can be appealing to consumers, as long as it relates to your industry. You can show statistics regarding your industry, company or yourself. If you are showing personal stats, you can choose to include: revenue growth, number of closings, number of happy customers and more. This will definitely impress potential clients.
82. Use your surroundings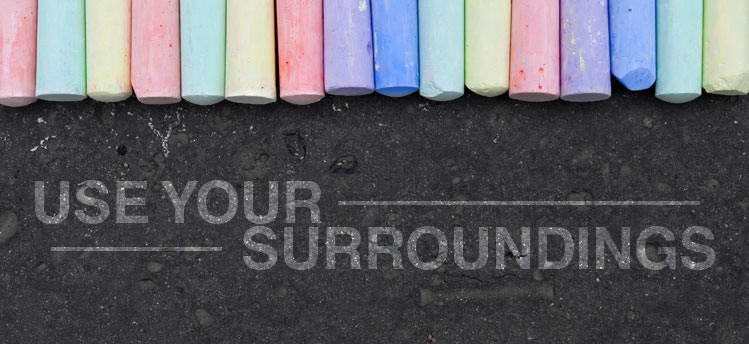 Get creative with how you market yourself. Utilize urban areas and unusual places to leave your message.
For example, chalk it up! Relive your glory days and write on the sidewalk, mall parking lot or grocery store. Leave a simple and concise message with your main purpose, and phone number to contact you.
Or, leave your mark near weird and uncommon spots. When people see something bizarre and unique, it tends to stick out the most in their memory. Ever see a dog do yoga with their owner or help with housework? This pup exists. Check it out!
83. Promote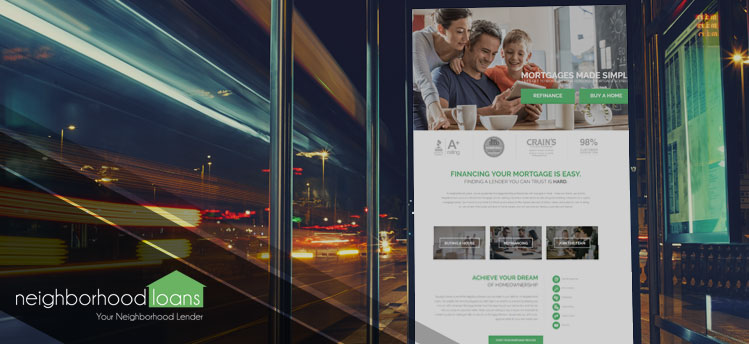 All great content requires promotion. Nothing happens organically anymore. Everything needs a little extra help. So, when posting a blog or writing a press release, share it with your email subscribers and social media followers. This can increase your clickthroughs and views to your published work. Also, increasing the potential of your work being shared.
84. Podcasts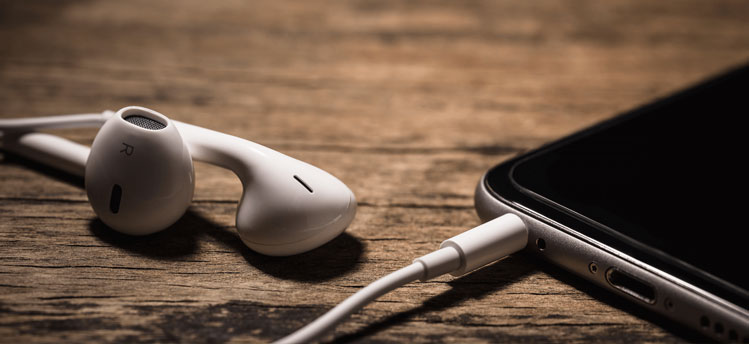 This a great option for anyone with a smart phone. They have the ability to download your podcast on the go and listen to it from anywhere. This is convenient and entertaining for consumers if you provide valuable information and content, such as interviews with industry leaders, exciting news or relevant information.
85. Memes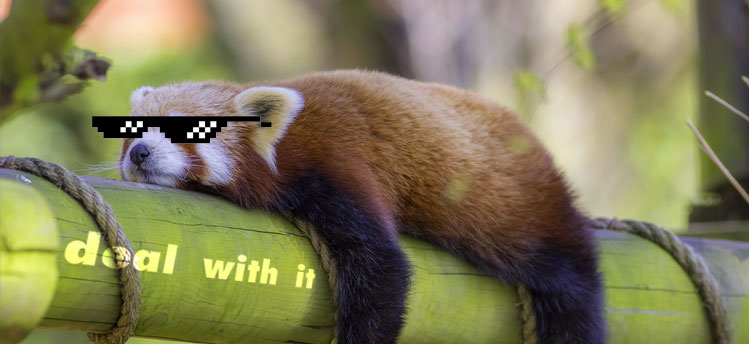 A viral social phenomenon that takes an image, video or text and creates a caption that is intended to be funny, shameless or quirky. Although it's not the most traditional, but it's highly captivating and entertaining to look at.
Check out the best memes in 2017, according to the Thrillist.
86. Spread your content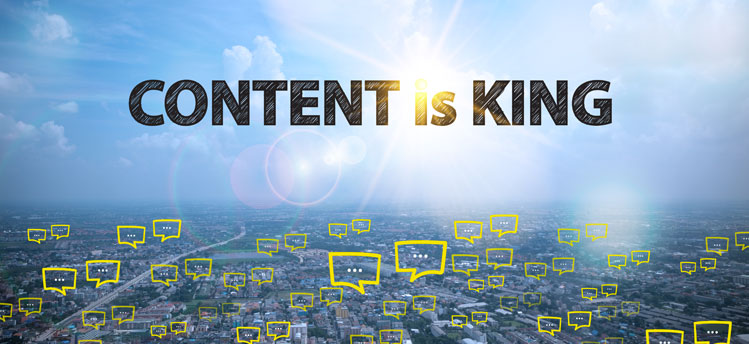 Although you want to provide your audience the best content, that does not mean bombarding them every day with a new blog. This can overwhelm them and turn them away from your business. Find a pace that works for you and your audience.
87. Participate in hashtags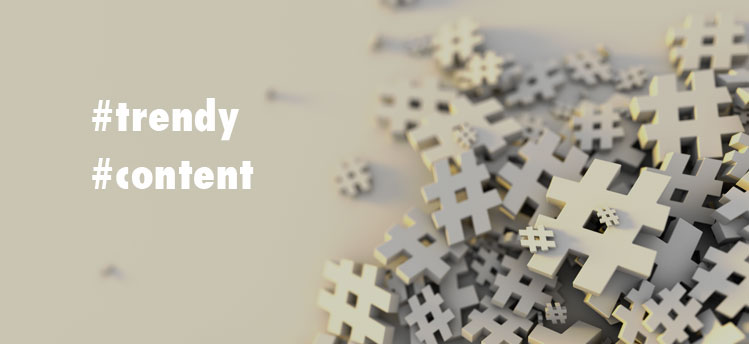 If you are looking to build your social media following, you need to be an active member in the cyber world. By participating in weekly hashtag games or traditions, you will be posting regularly and appeal to a larger audience. For example: #throwbackthursday #mancrushmonday and others. This can also show how you can keep up with the latest trends. #youth #trendy
88. Sweepstakes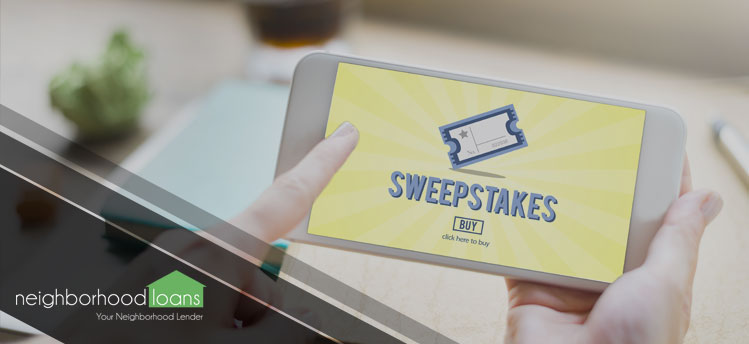 Very similar to giveaways, but a little more formal. These can be bigger end prize, making it an even more appealing incentive to enter. They are super quick and simple for people to enter. In addition, you can have people subscribe to your newsletter as part of their submission.
89. Poll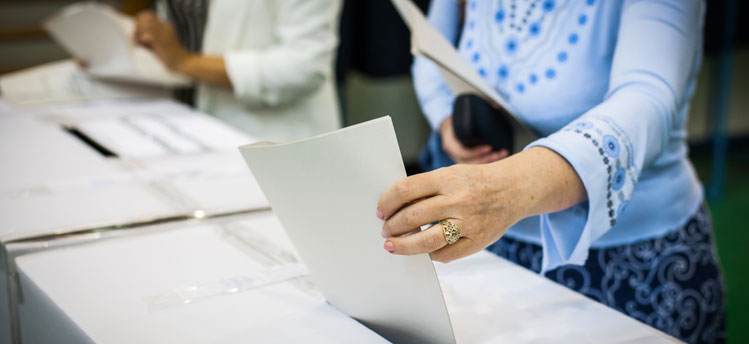 If you are stumped on what content your readers want to see, ask them! Create an easy to navigate and accessible poll for your audience to answer. They will be more than willing to provide their input if it benefits them. Don't sit and wonder when you can easily ask for their opinions.
90. Online magazines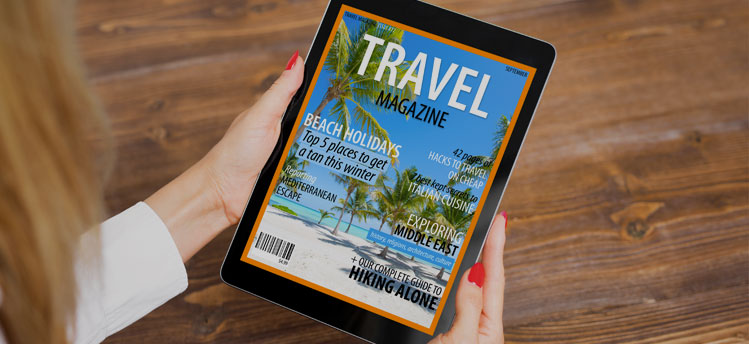 Creating your own virtual, 3D magazine is another engaging and stimulating way to reach to your audience. Again, offer great content, but not too much. You can also add some other "filler" articles. These are usually topics that are interesting, soft and fun. Remember to include lots of visuals and videos. And don't be afraid to add some personality in it, people want to hear the writer's voice behind the words.
91. Recycle old content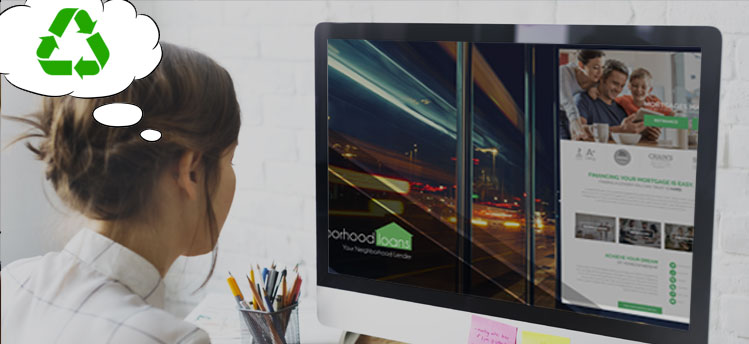 Remember that top performing article several months back? Why not resuse it? Do not let your old material just sit on the back burner. Some of your older work can still be relevant and provide valuable information to your consumers. Consider recycling your old content into other things like courses, e-books, newsletters or a paid product.
92. LinkedIn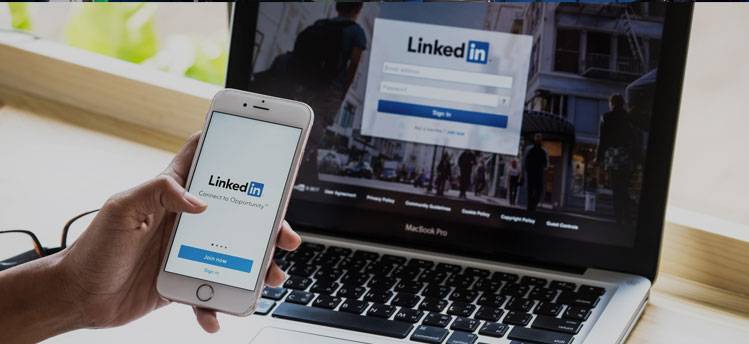 This social media tool allows people to connect or introduce friends and colleagues to other working professionals in their field. Join high volume groups within your industry and contribute to the conversation. By joining in on the conversation, you have a greater chance of being noticed and sought out for your opinion.
93. Tour of the office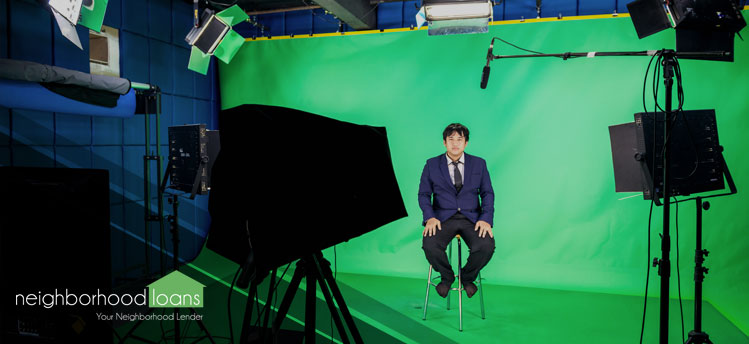 People love to see the 'behind the scenes' work. Give your audience a video tour of the office and introduce them to some key employees. Show them around, from the working area, to the break room to the boss' office. This gives the viewer an inside peak of what your everyday work life looks like, making it a more personable connection.
94. Perfect your elevator pitch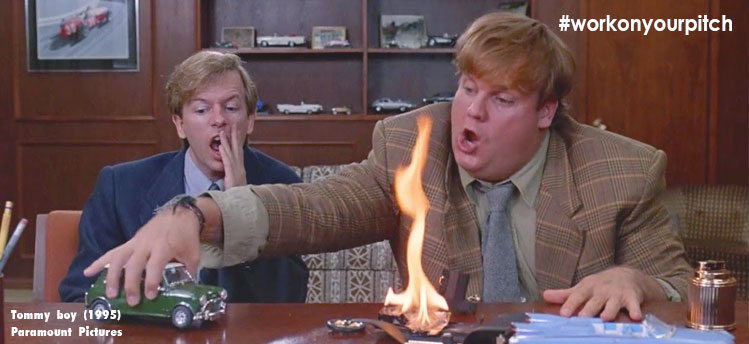 Practice, practice, practice. Crafting and perfecting this little speech will help you deliver this 30 second spiel confidently and clearly. Be sure to mention who you are and what sets you apart from the rest. You want to convince this person you are the best choice.
95. Calendar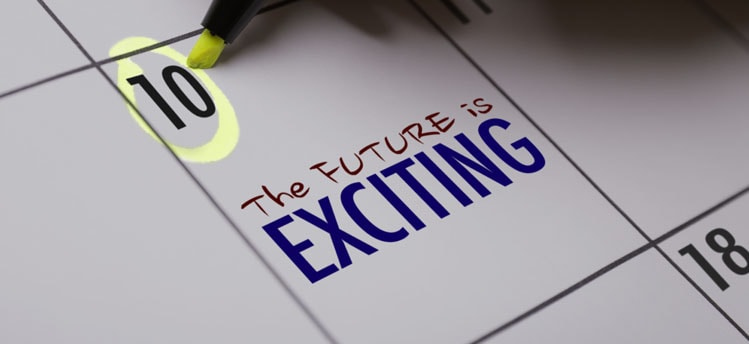 Create a fun, educating and inspiring calendar for your clients. Each month, include a picture that relates to your industry, along with an inspirational quote or fun fact people may not know about. You can either sell or give this away to clients as a thank you.
96. Join your city's Chamber of Commerce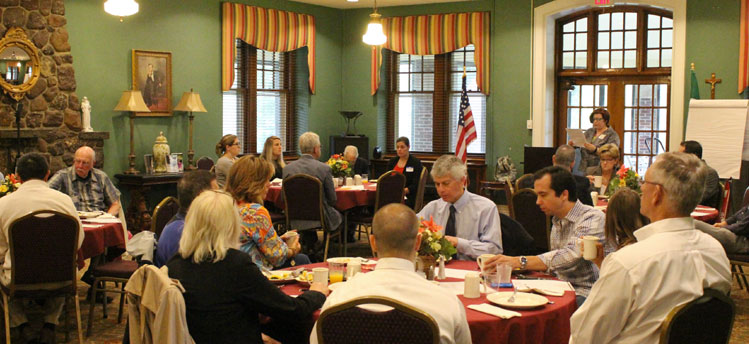 By joining in your community's Chamber of Commerce, you will expose yourself to other industry leaders, managers of different backgrounds or local citizens. This can help build local relationships and increase your brand awareness.
97. Handwritten letters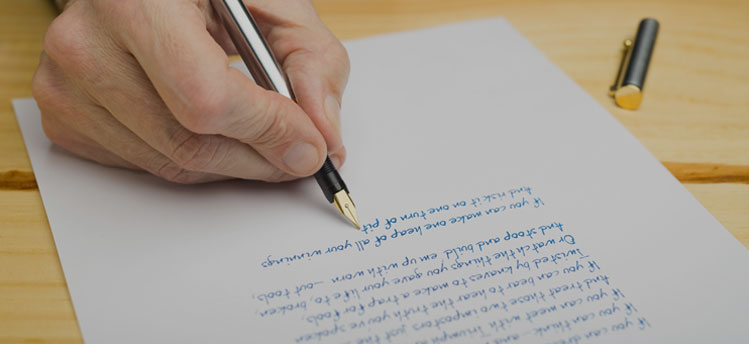 Send out hand written letters to your past and current clients to show how much you appreciate them. This can go a long way and really make an everlasting impression. You can even send them out to your most loyal email subscribers or potential leads.
98. Coupons/sales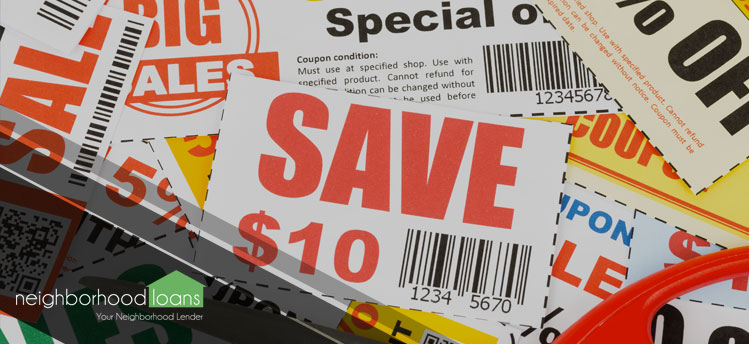 Offer clients a coupon or special sale for a holiday or company tradition. For example, a Father's Day exclusive or a special sale rewarding customers for your company's latest accomplishment. If you are not a graphic designer, try using Canva to create a coupon to send to your targeted audience, such as your email subscribers.
99. Pop-ups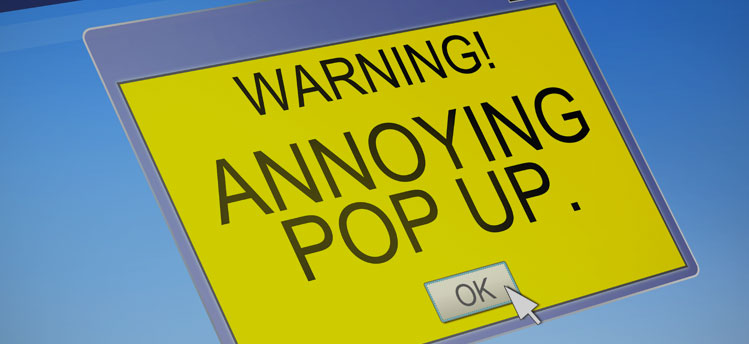 When you are reading an article, don't you hate it when a pop-up interrupts right in the middle of the good part? This often makes readers mad and click away from your site. To avoid losing your audience, create unobtrusive pop-ups. These pop-ups would appear in in the lower corner of the screen so you don't ruin the viewer's experience. Your pop-ups should give people the option to read a different article or the opportunity to subscribe to your newsletter, instead of blocking their view.
100. Controversy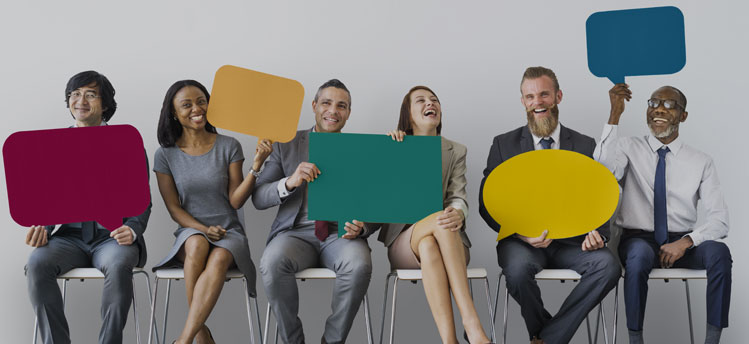 There is nothing wrong linking to a controversial post or image. Try sourcing a different perspective on your website to engage and spark a conversation. People are not afraid to hold back their thoughts and opinions. This is a great way to get your audience talking and learn about their values and interests.
101. Recommend a tool or app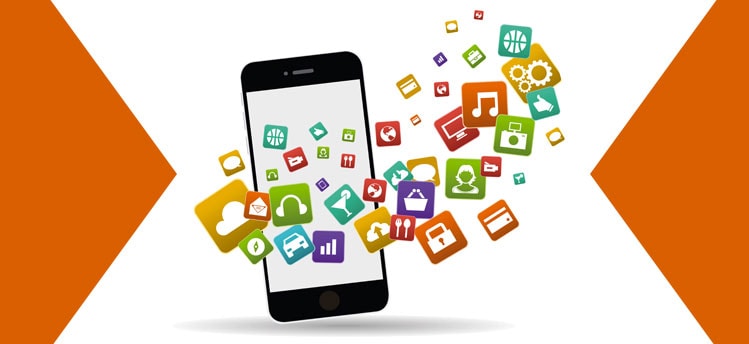 People are always looking for ways to stay trendy and be efficient as possible. Try sharing a tool (preferably free) that you find useful and easy to use. This can be either a tool or app you use regularly or find resourceful. Your audience will be interested in learning how you keep yourself updated and acquainted as technology is constantly evolving.
102. Ask for advice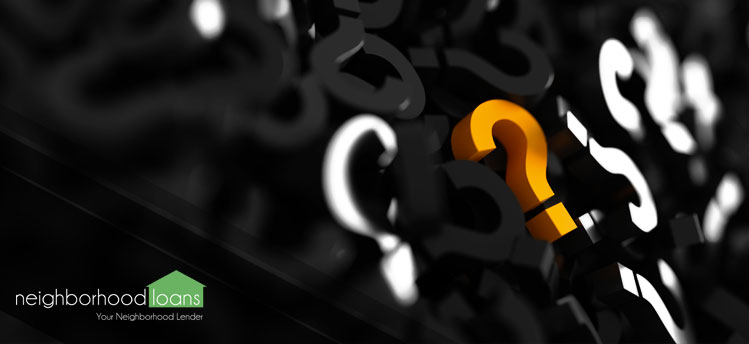 Although you are the one consumers are reaching out to, it does not hurt to ask for people's advice on the subject. Try posting a question, asking for their advice and see what your audience has to say. From there, you can add your opinion, either agreeing or disagreeing and explaining why. This can be a beneficial way to understand your audience's thought process and you can then educate them if they are confused.
103. Support a competitor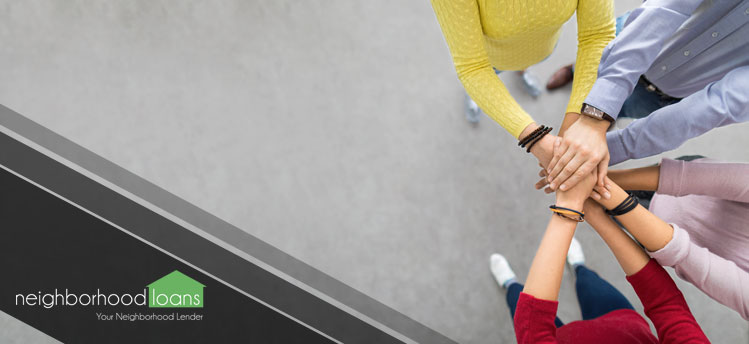 This may sound risky, but try promoting another business within your industry. You may encounter some good karma and it can potentially grow your own business. Maybe even start a new business relationship. If you are willing to take the leap, it could benefit you positively.
104. Share breaking news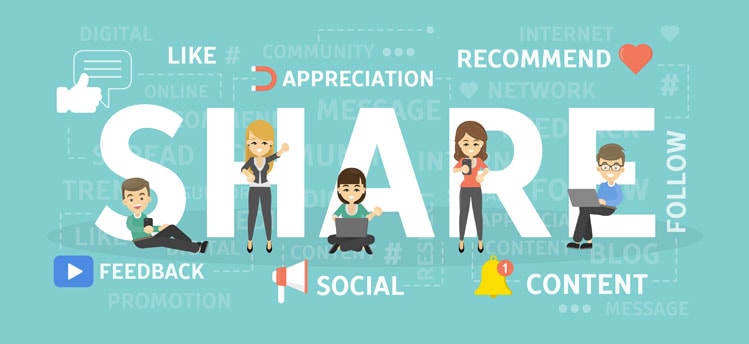 Subscribe to newsletters from industry-related magazines or blogs. You can choose to receive content daily, weekly or monthly. This information will be sent to your email and give you the latest updates within your industry, trends and changes. If something catches your eye or you think your audience might find this useful, share it. Your audience will appreciate these updates and it will keep you informed of the very latest.
105. Offer sneak peaks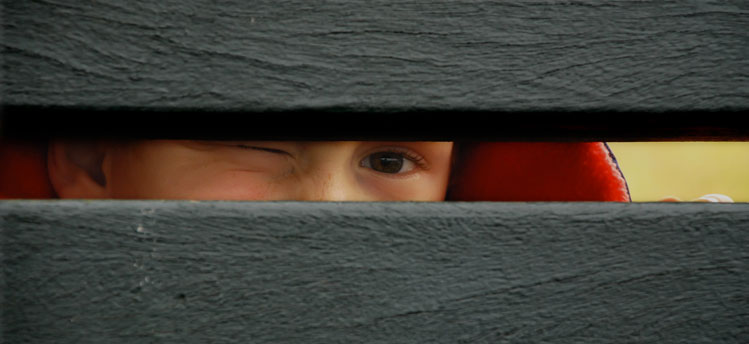 Depending on what products, information or giveaways you have to offer, give your audience a sneak peak of what is coming. This will engage and build suspense of what you actually have to offer. Your audience will try to dissect the surprise you are hiding and wait for the day you release the highly anticipated information.
For example, Apple does this particularly well. Don't you hate not knowing when the newest and most advanced iPhone is kept under wraps for months on end? Instead, they reveal small details and features, which makes people more curious to find what the final product has to offer.
106. Tell a story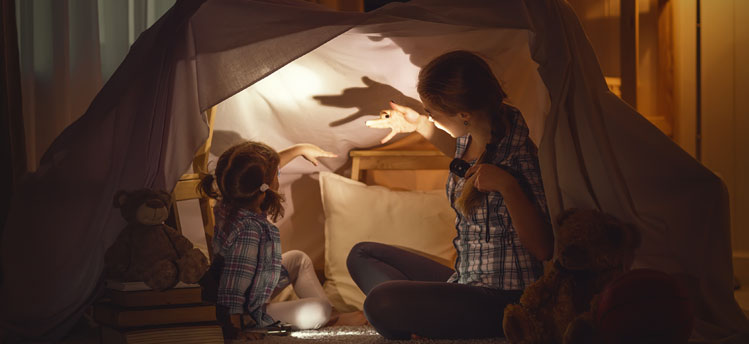 People like hearing real-life stories and want to know what happens behind the scenes. Tell a story to your audience of a funny, interesting or scary time something happened to you on the job. It will engage and give a personal appeal to your audience. Sharing stories is also a great way to build relationships.
107. Hold a Q&A session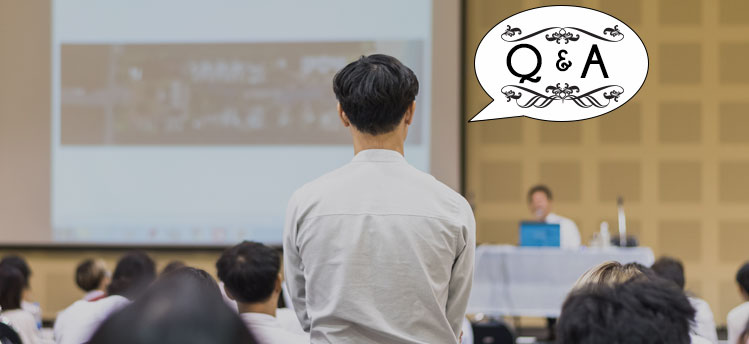 Your audience has questions, whether they express it or not. Consider having a live or written Q&A session with a curious individual. Choosing someone who is a customer within your industry is appealing because they are in the same playing field as the rest of your clientele. Be sure to answer questions that many people would have, opposed to specific questions that relate to only one person's situation.
108. Website analytics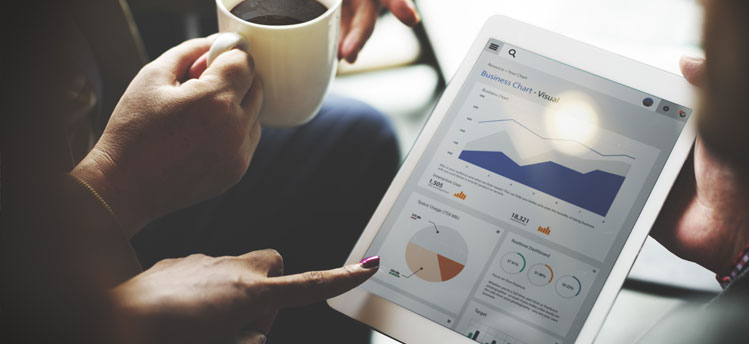 Ever wonder which content sparked the most interest for your audience? Well, there is a way to figure that out. Take a look at your website's analytics to find out which content generated the most clicks, views and shares. That way, you can post similar ideas and content that appeal to your audience, which will generate more traffic to your website.
109. Spotlight an employee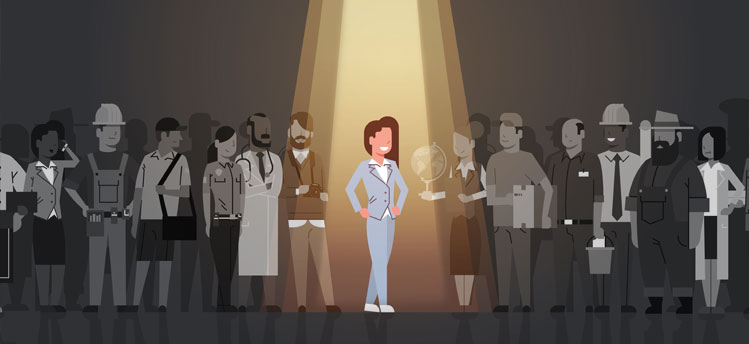 People are curious as to who they will be working with once they engage with a company. Why not spotlight an employee and show the world the brains behind the company? It will give your audience a better idea of who they are, where they come from and their work philosophy. It also provides a sense of security and relief knowing exactly who they may be dealing with.
110. Promote an industry-related event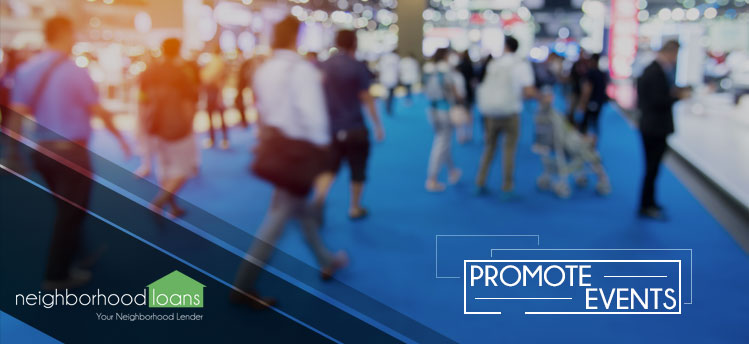 If your industry holds public seminars or events for people to attend, promote it! Educational events or workshops are extremely helpful to people looking to further their education or strengthen skills. People will be more than willing to attend if it is local, free and they will gain something from the experience. If you are promoting it, be sure to attend the event yourself. Don't be a hypocrite and not show up, it will look bad on your part.
111. Respond to a tag or mention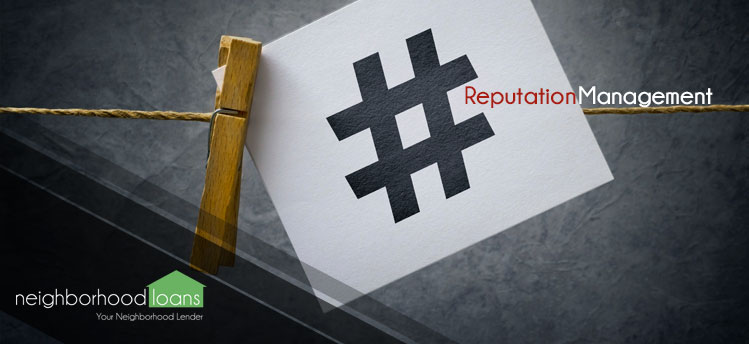 Depending on what kind of social media platforms you use, your audience has the ability to comment on your work. If this applies to you, consider replying to comments, tags or mentions from your audience. This can build relationships with your target audience. Making them feel special and connected on a deeper level with you.